The Biscuit Tin Secrets Club Book Series
Bestselling author Samantha Michaels brings you a new 6 book series! Stories of love and loss, heroics and heartache, courage and camaraderie during one of the most significant periods in British history. Told from the perspective of the brave women who supported the war effort from the home front. Read more below.
EXCLUSIVE EDITION!
Limited Edition 2-Story Paperback
This special limited edition 2-stry paperback is only available on our website and comes with a personally signed card from Samantha and the book is signed by series Director and actress Kelli Hollis.
Featuring Rosie's Story and Vivian's Story, it's a sneak peek advanced copy and features exclusive content and a fun competition for you to win membership to The Biscuit Tin Secrets Club. You can order now and your copy will be despatched at the end of March.
But hurry, strictly limited stock available!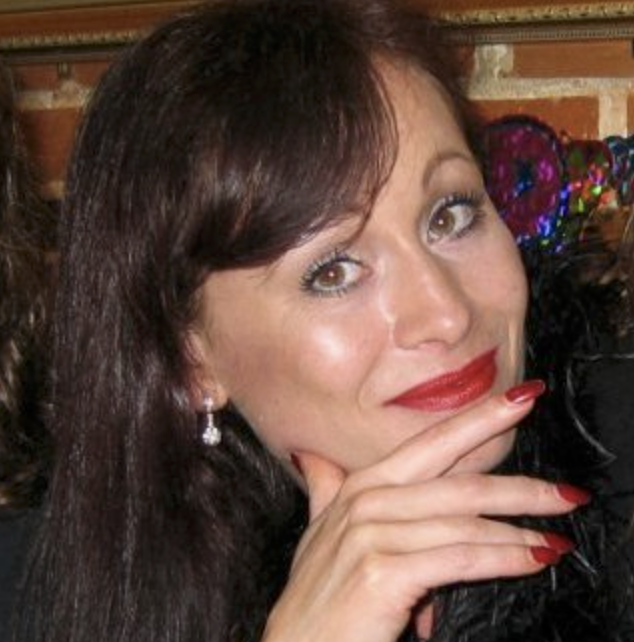 Best Selling Author
Samantha Michaels
-Sam is a best selling author, topping the Amazon charts with her most recent series, a 5-book war time drama set in Battersea London, where Sam herself grew up. Sam is keeping the family tradition going, being the daughter of Sunday Times best-selling author Kitty Neale, who she now writes with, penning period family sagas that have become war-time classics too. The writing duo have recently released Kitty's 22nd novel with two more set for release in 2022 and 2023.
About the Books
The series starts in a parachute factory towards the end of World War II. As Rosie, Ida, Norma, Peggy, Vivian and Phyllis examine with horror the bloodied chute that caused the death of a young soldier after it failed to open, they each reflect on their own experiences of the war. As they take comfort with a very rare treat, a tin of biscuits, they each vow that from then on, they will each keep their mementoes and secrets in their own tins – and The Biscuit Tin Secrets Club is formed.
Over 50 years and two generations later, one by one the hidden biscuit tins are found and their secrets and the stories of the 6 women are revealed…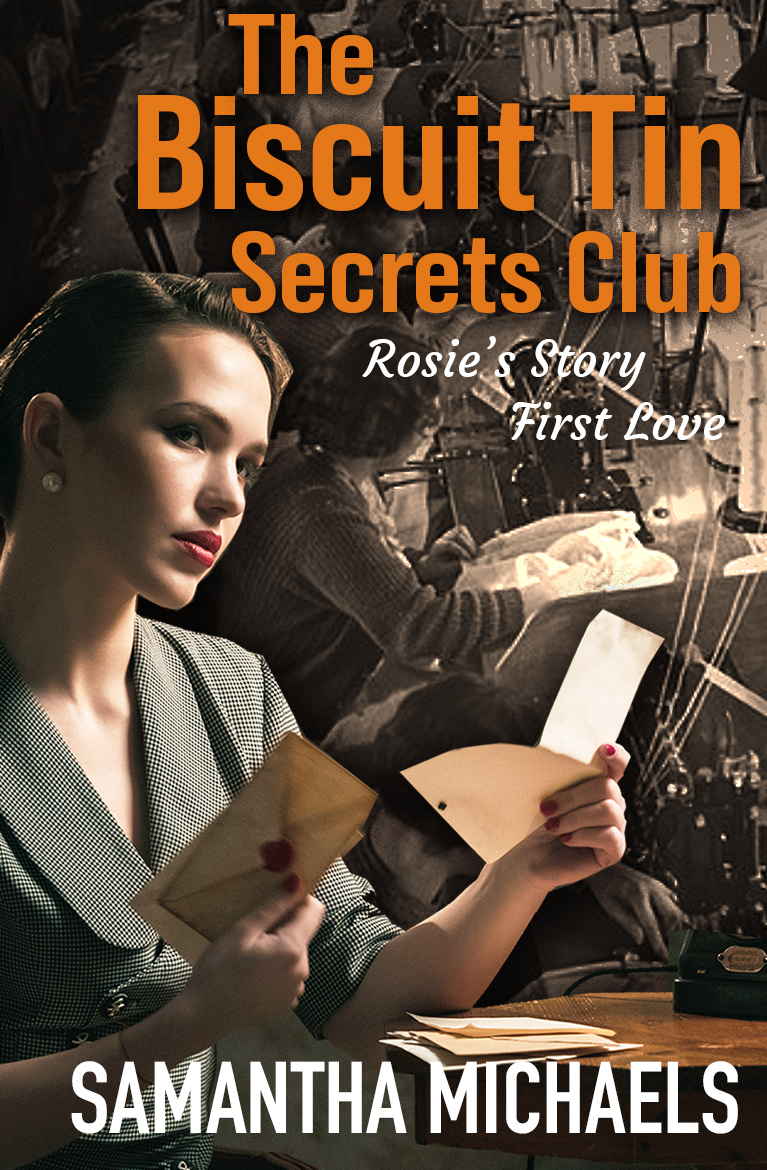 Rosie's Story: First Love
When Rosie's granddaughter Suzie visits in a pickle over her love life, Rosie advises her by opening up about the love of her own life – who isn't Suzie's Granddad. As she hands Suzie her old biscuit tin, she reveals the love letters sent to her from the battle fields of World War II by Albert, who she describes as her soul mate. As Suzie goes on a journey to find out about Rosie's past, she heals her Gran's heart – and finds a future for her own.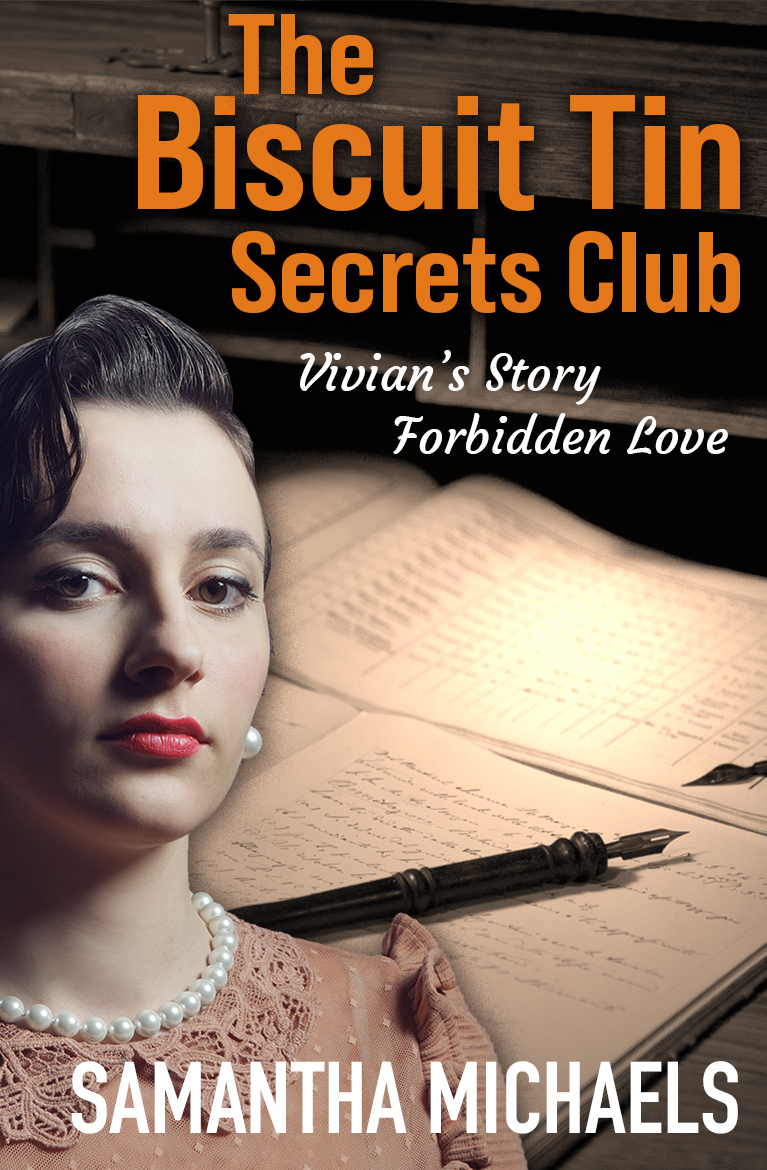 Vivian's Story: Forbidden Love
Successful sales manager Faith leaves London for her recently restored cottage on the coast after an acrimonious divorce from husband Richard. During the rebuild, the workmen find an old biscuit tin beneath the floorboards. As Faith and her slightly psychic friend Nats settle in to her new home, they discover the diary of Vivian, the Grandmother Faith never met, which reveals the love she was forbidden.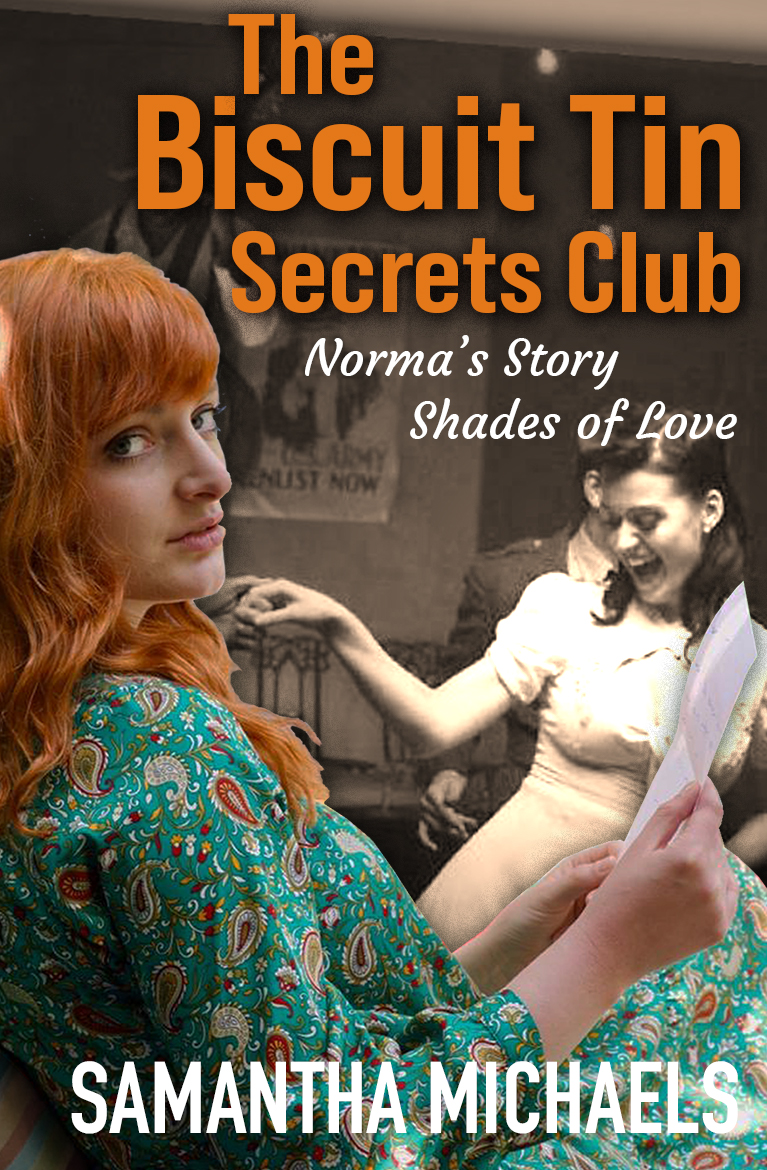 Norma's Story: Shades of Love
Mum Jody is exhausted, working hard and looking after her gran Norma. She is concerned for her son Kyle who is getting into trouble and she worries he will take after his Dad, who is in prison, so when Norma starts crying for a mysterious baby, Jody doesn't have time to deal with it. But when Norma receives a letter from a cousin Jody didn't know about, she starts to discover more secrets – and the past catches up with the present in dramatic ways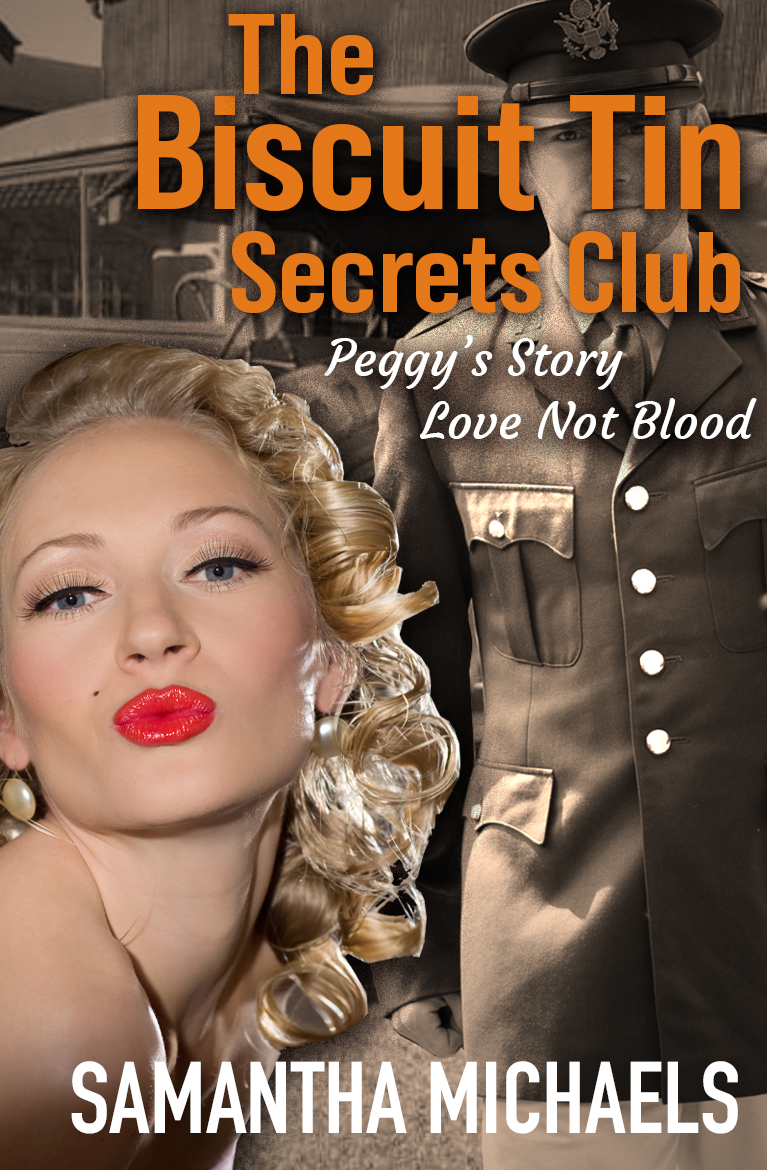 Peggy's Story: Love Not Blood
Laura is a single Mum and brings up her son Andrew with the help of her father Donald – they are a close-knit trio. Laura's Mum Peggy is dying and one day, as Donald takes Andrew for a fishing trip, Peggy makes a death bed confession – that Donald is not Laura's real father. Peggy recounts the story from WWII what happened when Donald went to war leaving party-loving Peggy to her own devices with life-changing consequences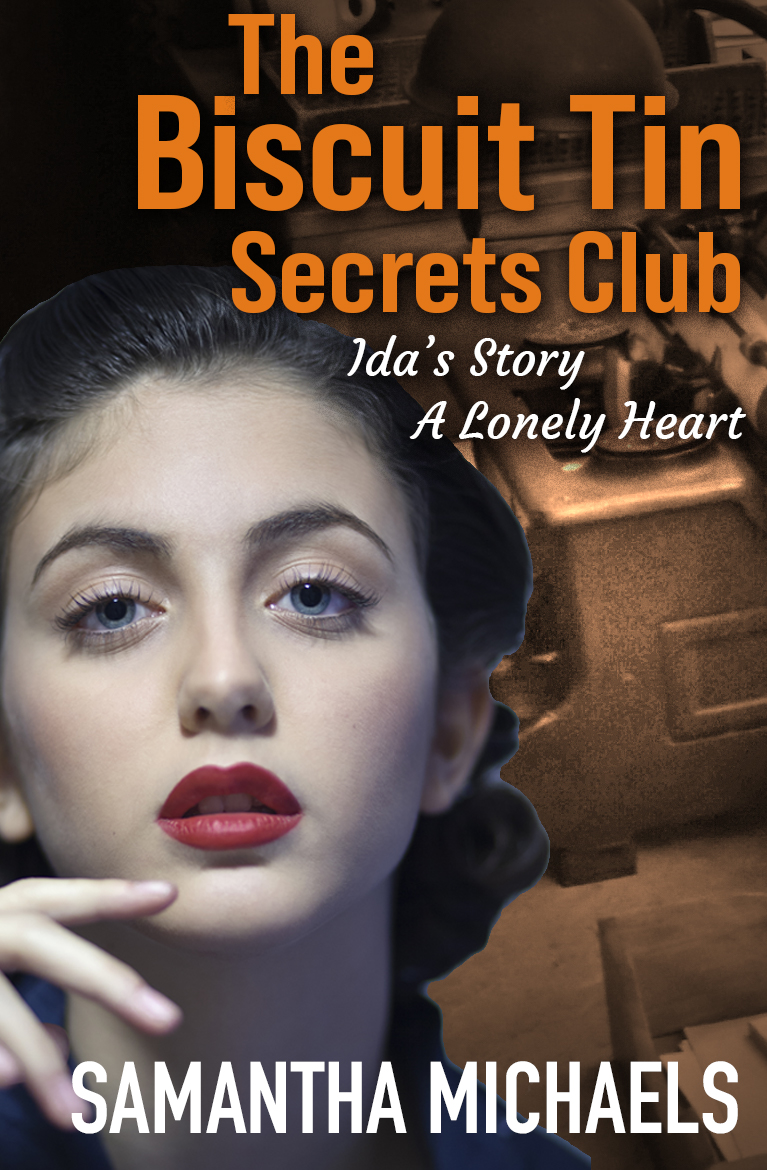 Ida's Story: A Lonely Heart
Ida lives a lonely life in the attic of her cousin's home. She keeps herself to herself and is a mystery to her cousin's sons who tease her and make fun of her. Then one day she comes home to find them in her room – they have found her old biscuit tin with and are fascinated by an old leather notebook which is full of notes and code. They pester her to find out what it is – and eventually she reveals the story of her war years and the time she spent with a naval officer.  
Phyllis's Story: Love Yourself
When Maxine meets Phyllis in the care home she works at, she thinks she's a resident. But then someone tells her Phyllis's story and how she has fostered many children facing the challenges of her own disabled son. Maxine finds out the story starts at the end of World War II when Phyllis is left a single Mum to bring up her son Eric after after her husband dies in battle. Maxine is inspired by her story and gets up the courage to face her own challenges.
Totally loved Rosie's Story. The characters are so well described, just want to read the rest. Give me more!
Absolutely brilliant. I laughed, I smiled, I cried.
The stories are so charged with emotion, you really care about the characters and want to know what happens to them. Wonderful!
JOIN MY NEWSLETTER
Keep up to date with Sam's news and what's happening with The Biscuit Tin Secrets Club