Puppy love takes the biscuit!
When biscuit tin designer Mick Hill was commissioned to create an intricate country scene on a Huntley & Palmers Biscuit tin, he though he would get away with hiding a couple of humping hounds…
Image Gives Dogs a Bad Name
Is This the Naughtiest Biscuit Tin in Ever?
A beautiful picture of social serenity, civilised society meeting in the garden for tea and biscuits… but hang on, isn't there a bit of crumpet going on in the background?!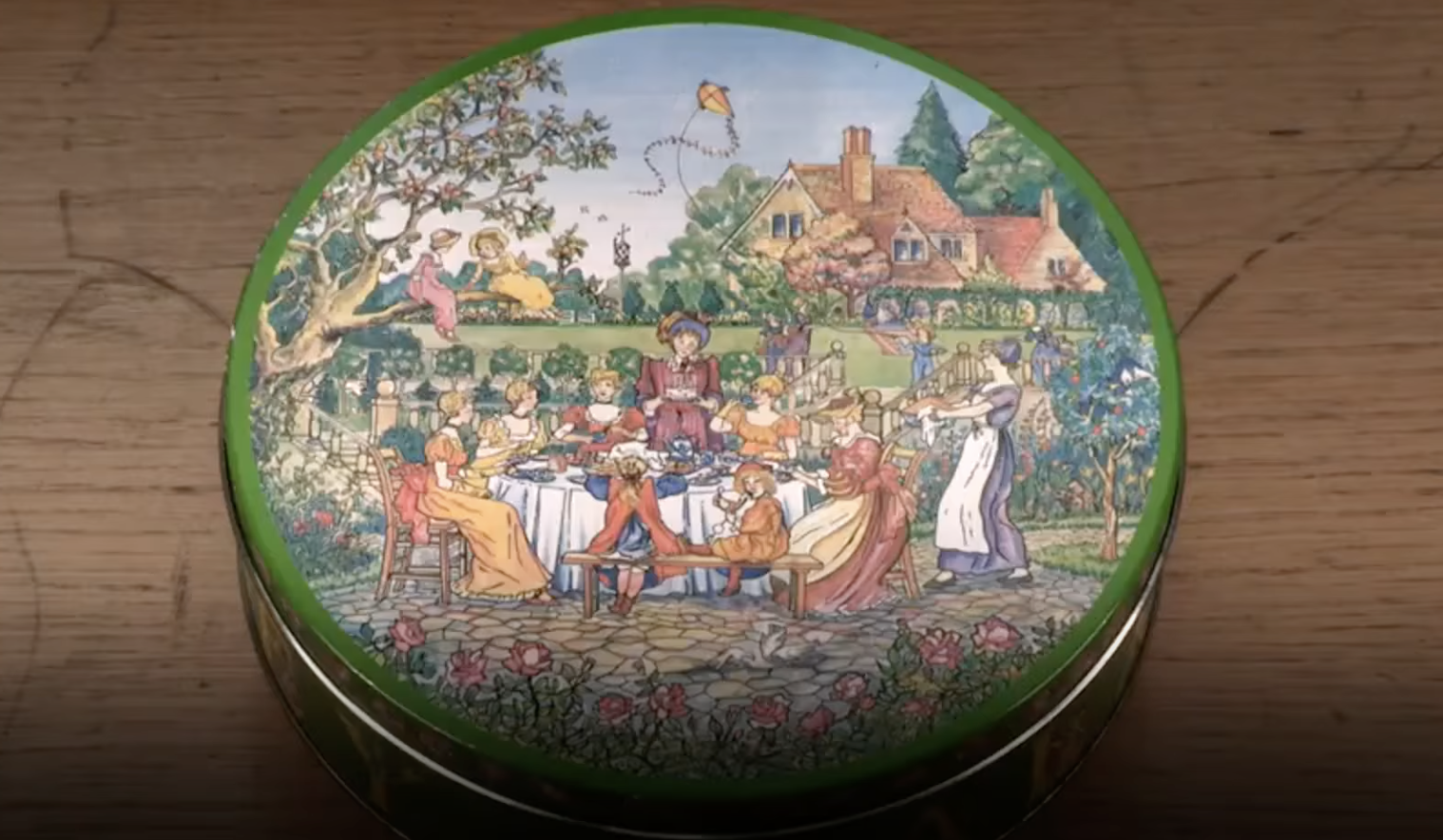 The Devil's in the Detail!
Look closer…
…and you'll see that Mick added a bit of spice to the occasion with some eyebrow raising activity in the background.
But Mick's antics didn't stay secret for long, an eagle-eyed grocer spotted the frolicking and reported it! Sadly Huntley & Palmers didn't see the funny side – and didn't think their customers would either and decided to recall the entire stock.
Aaaah… watch the full story as Mick explains his headlines story to the BBC in the video link below
Have you got one of these TINS?
If so we would love to hear from you – click on the button below and send us your pics!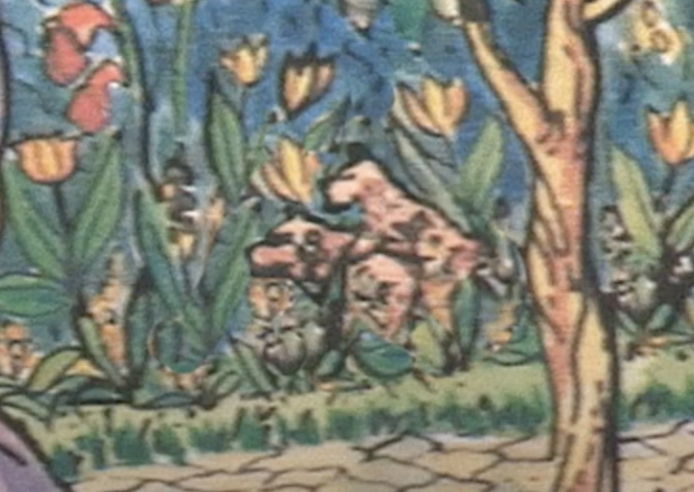 Two more tins that got the Mick Hill sexed-up treatment!
Check out some of our precious Biscuit Tin Secrets gear!
[et_pb_wc_images product="5533″ _builder_version="4.12.0″ _module_preset="default" global_colors_info="{}"][/et_pb_wc_images]
[et_pb_wc_images product="5539″ _builder_version="4.12.0″ _module_preset="default" global_colors_info="{}"][/et_pb_wc_images]
[et_pb_wc_images product="5115″ _builder_version="4.12.0″ _module_preset="default" global_colors_info="{}"][/et_pb_wc_images]