GIN AND IT
The Journey from Book to Screen
How five glorious days filming in the English countryside changed my world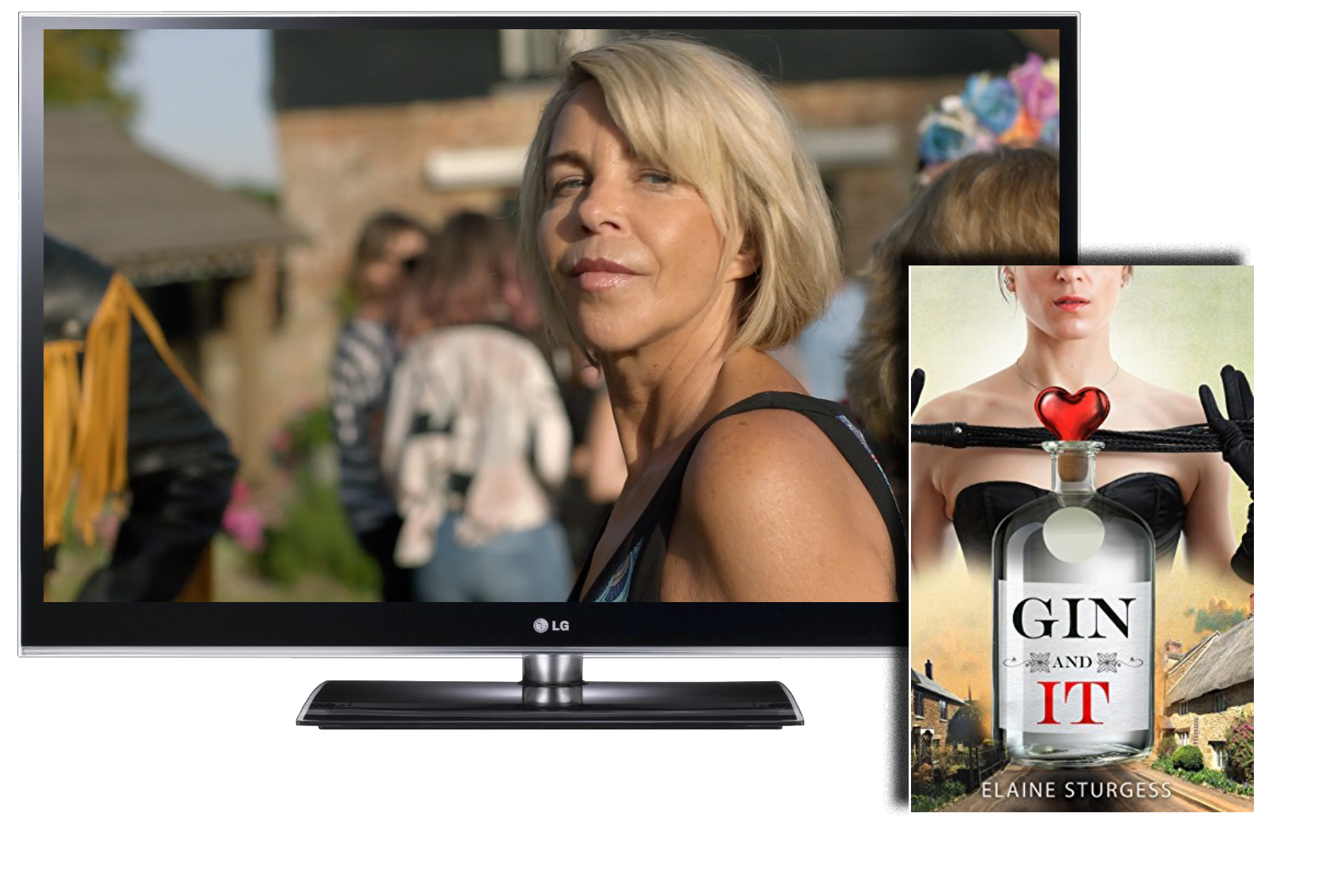 Changing the Landscape 
Writing a book is a major achievement – bringing it to life on screen is the kind of magic dreams are made of. BooksOffice is changing the landscape in content development and making that dream a reality for more writers based on my own journey in making Gin And It – read on for more about what that journey involves – and if you want an in-depth guide to the process, join me on one of my FREE webinars. You'll be inspired!  
How it was done: Step by Step
The journey of making the trailer and short movie of Gin And It took a lot of time and planning and aside from successfully landing me a production deal for the TV series, it also gave me valuable insights into what it takes. That's why we can now offer you the opportunity to take that journey too – only we will be there making it happen for you, with you involved in every step along the way. It's an incredibly exciting experience. Take a look at what could be ahead…
Script
Took excerpts from my book and then learnt how to prepare a script in Final Draft to write a short movie and trailer
Location
Searched for a location where I could film as many of the scenes as possible within a small geographical area
Financial Plan
Researched production costs and requirements and developed a financial plan and funding proposal 
Key Positions
Pitched my project to an experienced Director and then searched for a great cinematographer
Casting
Wrote character descriptions and a casting brief and posted on casting websites and in groups
Crew
Recruited crew, including the key position of Line Producer for all departments, camera, lighting, sound, make-up, set design etc
Sourcing
With my Line Producer, identified and sourced equipment, accommodation, catering,  props make-up, costumes etc
Planning & Communication
Worked with my crew to develop a communications and time plan for the filming dates, involving a 1 day setup and 4 day shoot
Filming
Had an amazing time on set as we filmed my short movie and trailer in the blazing sun in the middle of the countryside!
Post Production
Briefed and oversaw all post production work, including picture and sound editing, score music and the colouring process
Pitch Material
Devoloped a Series Bible, marketing plan and marketing materials  including a proposal to develop enough content for 3 series
Pitching
Drew toegther a team to work on the project and researched and pitched to production companies and channels
The Result
Take a peek below at the trailer for Gin And It – a cinematic quality teaser made by a fantastic cast and crew, many of whom will work on YOUR production if you successfully submit your story to one of our projects and are one of those chosen…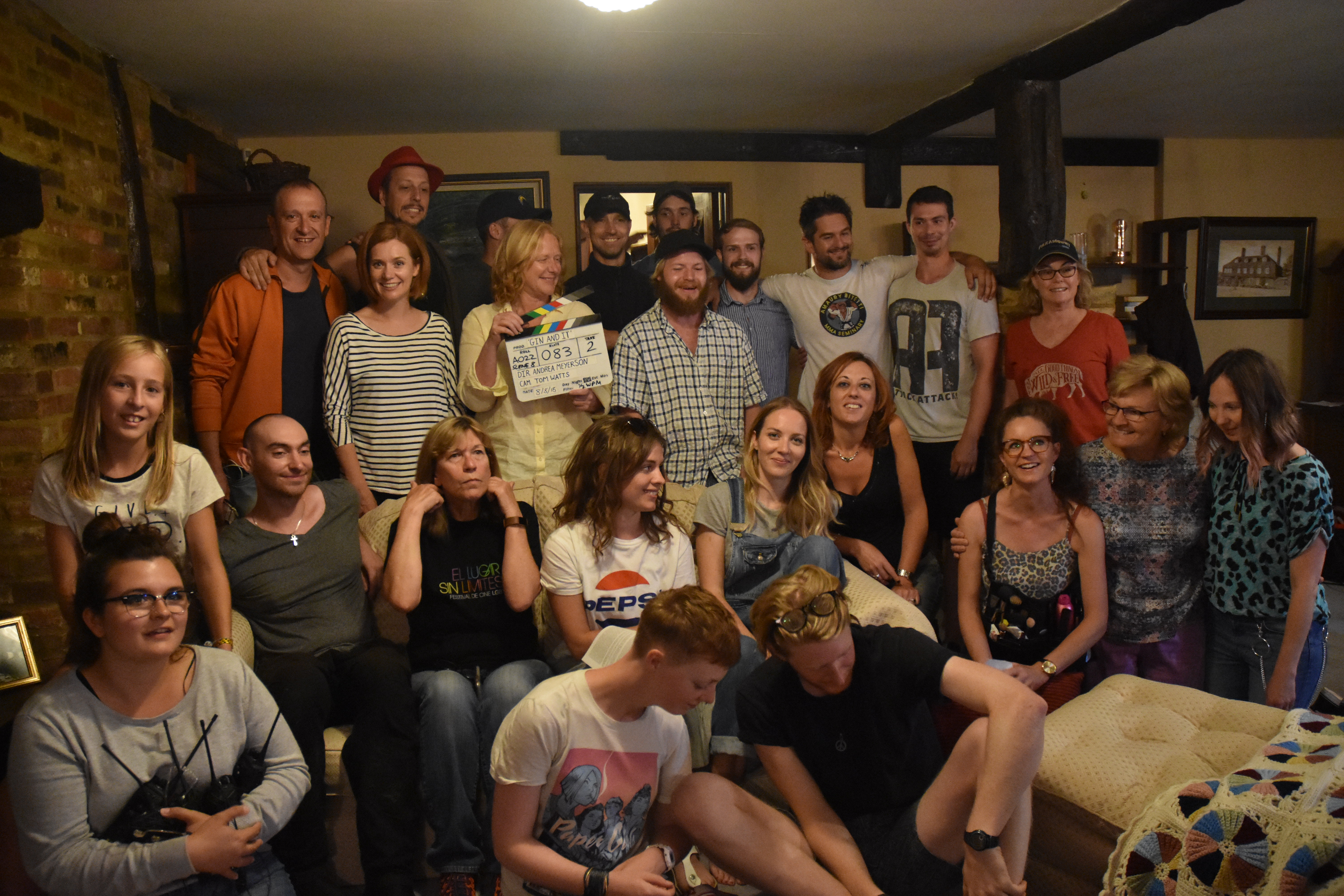 That's a wrap! Part of the team on set after filming the last scene…
It takes a village
Filming is a team effort in every sense of the word – it's a unique process; and phenomenally impressive to see a group of people who have never met before, converge on a single location and then prepare, film and break down a series of sets before all leaving for other projects where they will all do the same with another group of people previously unknown to them.
It works because they are all professional, disciplined and willing to work with flexibility and commitment to achieve an end result everyone can be proud of.
Behind The Scenes
CREATING MAGIC
Now BooksOffice gives you the chance to to make movie magic in four easy steps…
1. Add Your Book/s
Add you book (or books) to the BooksOffice website and we'll start promoting your stories
2. Create a Deck or Bible
For each of your titles, use our online guide to create either a Movie Deck or a Series Bible to prepare for Submssion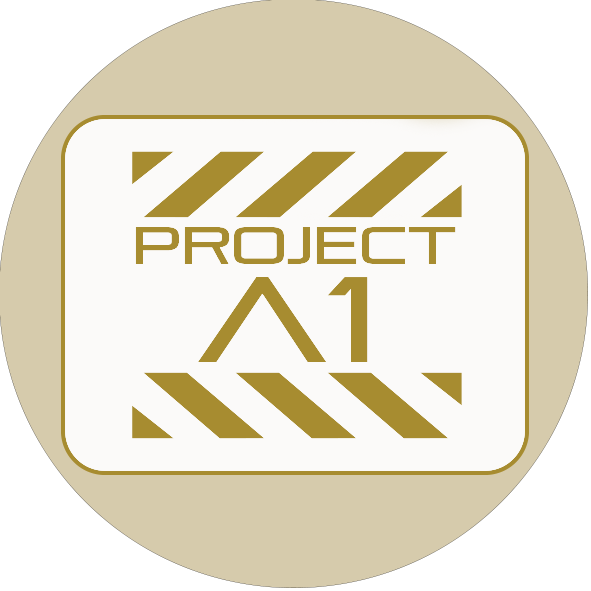 3. Submit to Project
When our Feature Film or TV Series projects launch, submit your book or books
(there is a small charge for this)
4. Shout It Out!
Tell the world you're in with a chance of getting your story told on screen – and we'll shout it for you too! Everyone who signs up will receive 5 free votes to support their chosen stories
Our Projects are open to a public vote… if your story wins, we'll make a pilot, short movie and/or trailer to pitch to major TV channels on your behalf
ARE YOU READY FOR YOUR CLOSE UP?
Make sure you're ready for your chance on screen
Want more on preparing your book for screen?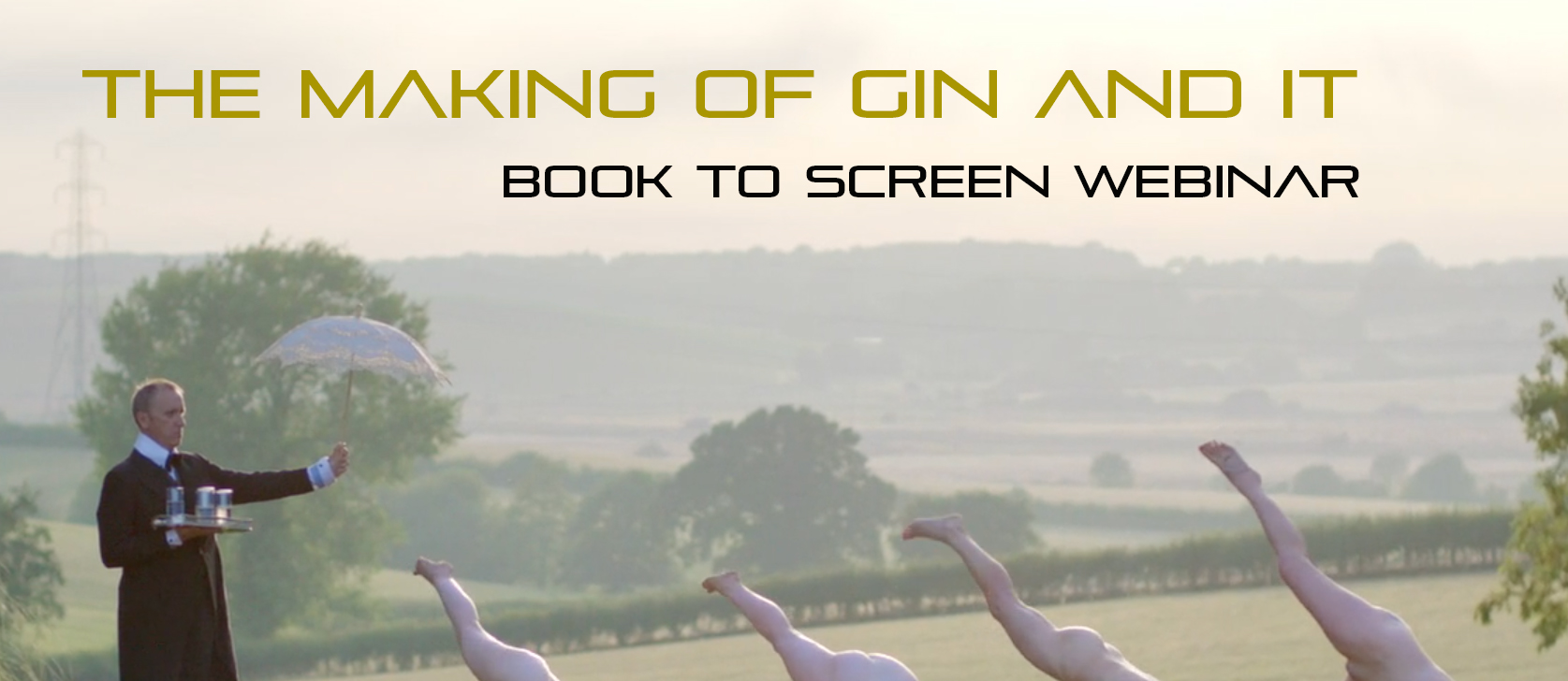 Join me for top tips on preparing to take your story from book to screen