The Crown Jewels Hidden in a Biscuit Tin!
Well this must be the top secret – kept for so many years and only revealed by the Queen in recent years – the precious Royal Crown Jewels were kept safe in World War 2 by hiding them in a biscuit in deep beneath Windsor Castle
A Secret Revealed
Is This the Most Precious Biscuit Tin in the World Ever?
We know that many secrets were kept in biscuit tins during World war 2 – but is this the most precious one ever? It's recently been revealed that the Royal Crown Jewels estimated to be worth over £4billion, were hidden in a humble biscuit tin and tucked away in a secret vault 60 metres below Windsor Castle.
It was a Huntley & Palmers Bath Oliver tin – probably like this one – a collectors item now from the most famous UK based manufacturer of biscuit tins.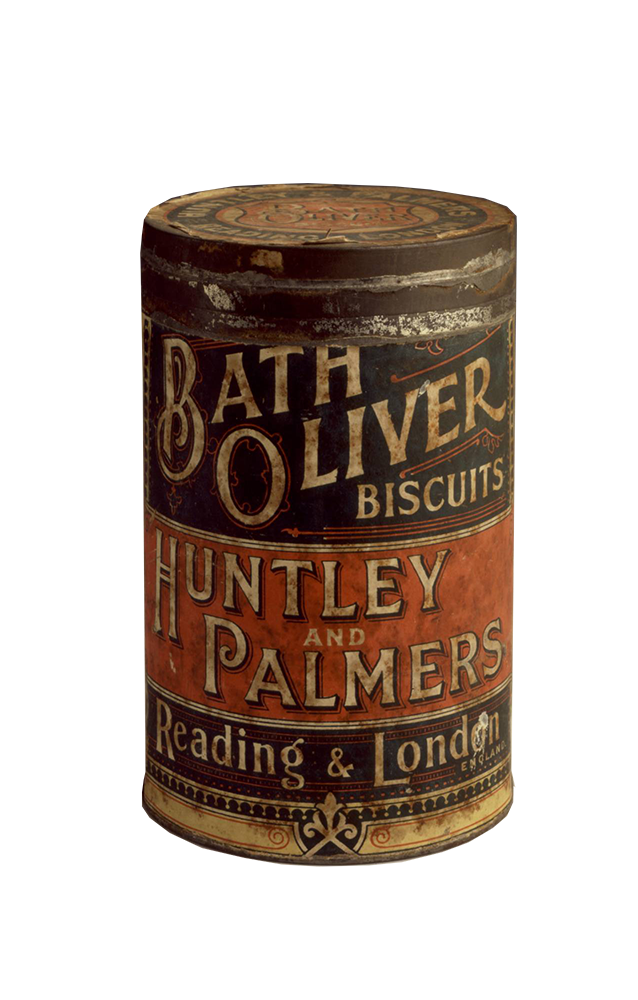 The jewels are kept in the Tower of London
The oldest piece is the Coronation Spoon from the 12th Century
The newest item dates back to 1953 and Queen Elizabeth II's coronation – a pair of ceremonial armlets
Aside from the expected robes, crowns and sceptres, there are a couple of unusual items – a pair of spurs and a walking stick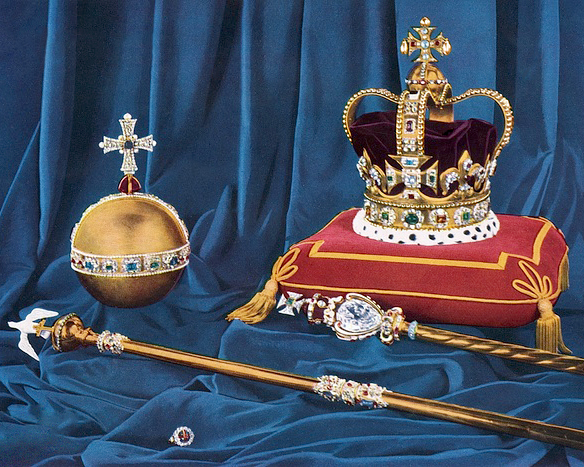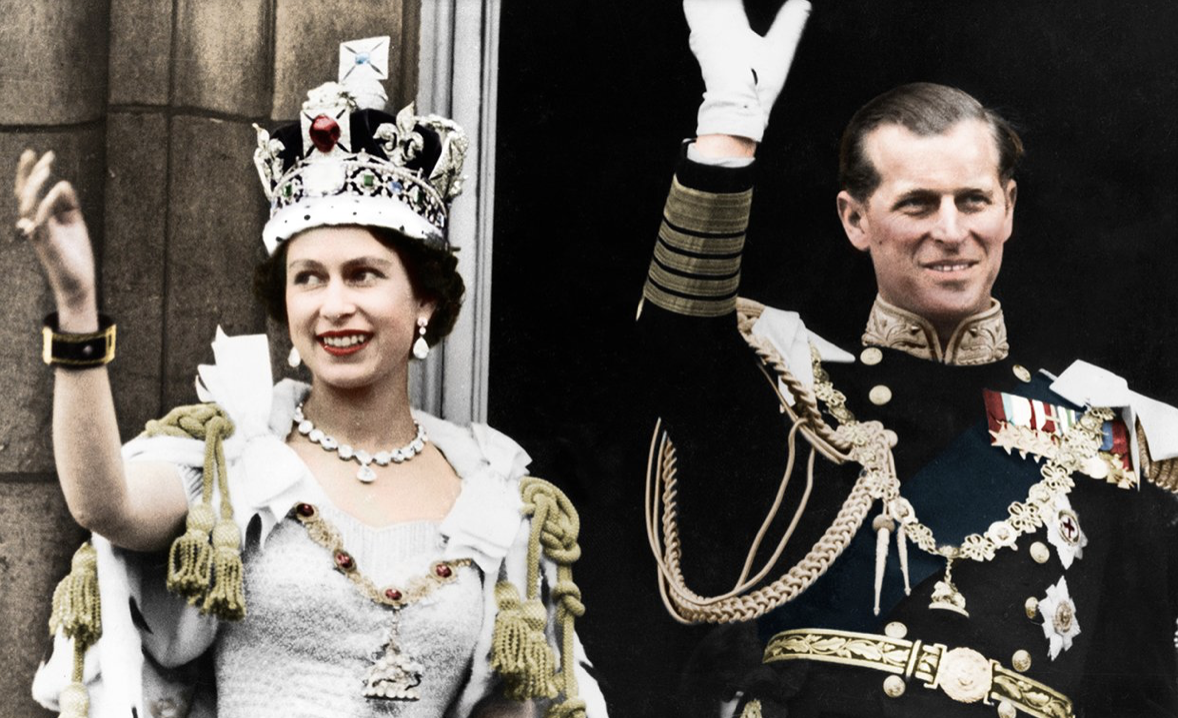 HRH Queen Elizabeth II wears the jewels on ceremonial occasions. Picture here with HRH Prince Philip. Crown Copyright.
On her way to her 1953 Coronation, Her Majesty wore the George IV State Diadem – the crown depicted on stamps. Made in 1820, the Diadem features roses, shamrocks and thistles with 1,333 diamonds and 169 pearls. 
At the coronation itself, the St. Edward's Crown, made in 1661, was placed on the head of The Queen during the Coronation service. It weighs 4 pounds and 12 ounces and is made of solid gold.
Thank goodness for the biscuit tin!
Check out some of our precious Biscuit Tin Secrets gear!
[et_pb_wc_images _builder_version="4.12.0″ _module_preset="default" product="5533″ hover_enabled="0″ sticky_enabled="0″][/et_pb_wc_images]
[et_pb_wc_images _builder_version="4.12.0″ _module_preset="default" product="5539″ hover_enabled="0″ sticky_enabled="0″][/et_pb_wc_images]
[et_pb_wc_images product="5115″ _builder_version="4.12.0″ _module_preset="default" global_colors_info="{}"][/et_pb_wc_images]