Making Streams Come True…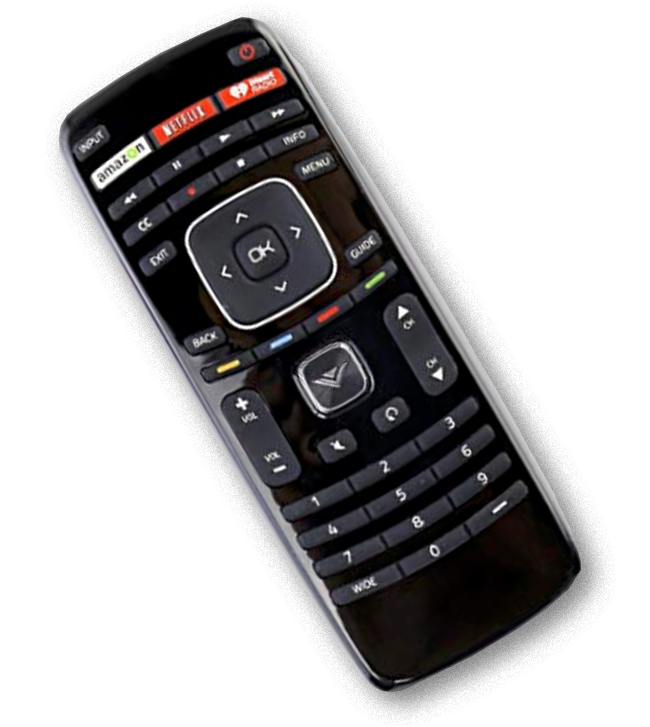 The Growth in online streaming is great news for writers on  BooksOffice.
Since Netflix launched their streaming service back in 2004, the television landscape has changed almost beyond recognition – and it's now on the edge of a new era that will see even more growth in both where and what you get to view. But is there real choice? What strikes me is that what we're in for in this online world of algorithms and analysis, is that what's more likely is we'll just get more of the same.
Which means there's a great opportunity for BooksOffice to raise some new Voices!
One of the problems of the kind of automation that we see in most of these channels, is that the 'more we watch' the 'more we see' – because what these viewing calculators do is make mathematical assumptions based on what we switch on to, not what we might like as an alternative. What's important about BooksOffice, with its diverse and completely unedited source of content, is that viewers, finally get a chance to decide if they would like something a little different on our screens. There are as many voices as there are writers out there, but so many of them don't get a chance to speak – but now our community can help make that change. With new streaming channels launching all the time, we can help shape the future of their programming; all you have to do is VOTE for what you want to see!
We're waiting for your story
BooksOffice has a great team of professional crew and well known actors just waiting to bring our writer's stories to the screen… all it needs is for our community of readers and viewers to cast their votes and our winning entries will be put in to production to create short movies and pilots that we can present to the many channels currently looking for great content. And we can film anywhere in the world.
There are so many great stories told in the pages of a book that deserve their place on the screen, but for most writers the possibility of seeing that happen is completely out of reach – and that's why BooksOffice is here to champion those great authors who have yet to have their voice here – and we're also here to give a greater voice to the audience – to the people who are the reason entertainment is made.
We wanna hold your hand…
BooksOffice is here to help you on the journey from Book to Screen. As a writer, you know your story, you know your characters, so we want you with us on this journey – and we're here to guide you on the way
No sales history? No problem… 
It doesn't matter when you wrote your book/s or how many you've sold, it's a level playing field when you join BooksOffice. It's not for us to judge how good your story is by it's previous performance – it's based on how appealing it is to our audience!
Anytime, Anyplace, Anywhere…
From New York to Nairobi, Barcelona to Bangkok, Cambridge to Calgary, your story can be set anywhere in the world (or beyond it!) and written in any language. If our audience wants it, we'll find a way to film it.
"The Right Solution at the Right Time for Authors"
Indie Author Clare Johnson on why the time is right for BooksOffice
Clare Johnson is a successful journalist, presenter and author who has written two novels and is published by Urbane Publishing, but as she tells us, getting stories in front of programmers is almost impossible unless you have the weight of a huge publisher behind you – and even then it's a challenge.
BooksOffice opens the door to the chance of making it to the screen where there wouldn't have been that opportunity before – and with the growth in streaming, now is the right time for that to happen. Join Clare on BooksOffice for the chance to make your streams come true!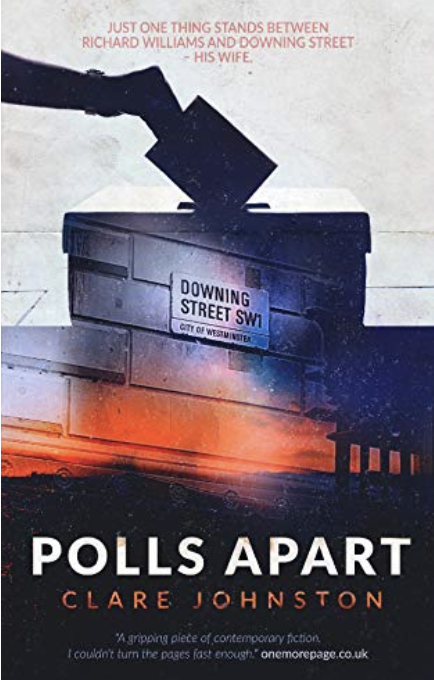 Polls Part by Clare Johnson
A gripping story of love, ambition and courage. When tabloid allegations see actress Anna Lloyd rejected by her husband, Leader of the Opposition Richard Williams, the betrayal ignites terrible memories of childhood abuse. But when Anna reveals her suffering to the press she quickly becomes a national heroine, and her husband's ratings plummet. With their fortunes reversed, can Anna forgive the man she loves – or will Richard's raw ambition cost him the most powerful job in the land?
More OTT (Over The Top) than ever…
The growth in so called Over The Top (streaming) services moved up a gear at the end of 2018 with major channels like Disney, CNN and the UK's BBC who have teamed up with ITV to create BritBox, launching into the online world. In 2019, many more are expected to join the battle for streaming audiences globally. that means existing giants like Netflix, Amazon and Apple will have to up their game and develop more edge to their services to stay ahead of the market.
The percentage of households in the US with a streaming subscription service is growing year on year:
More channels, more content, more originals
Market leaders Netflix continue to develop their competitive advantage through the development of original content – and still lead the way, dominating viewers appetite for binge-worthy original dramas, comedy and dramedy. With the competition coming in to the market,  all channels will need to up their game – and BooksOffice is willing to help lead the way with fresh new ideas from our writers!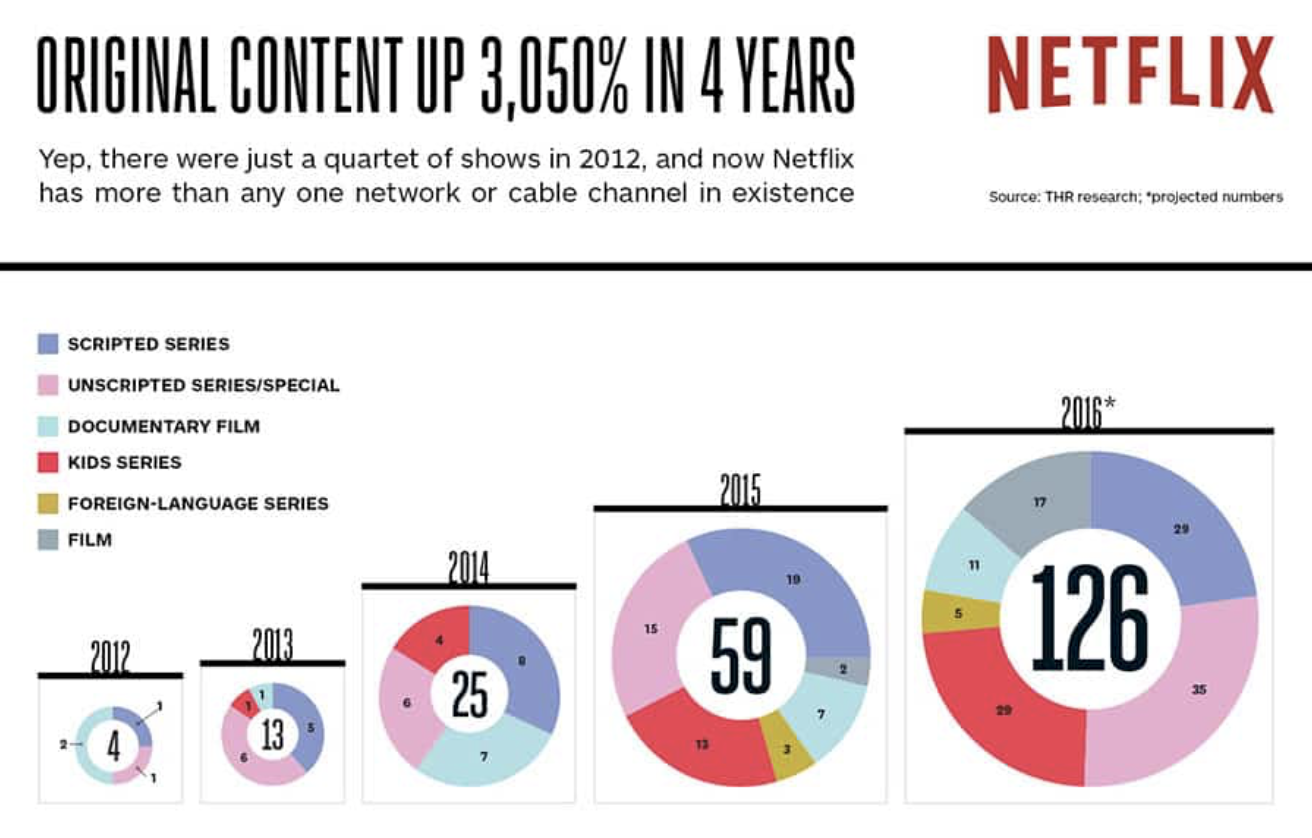 The most exciting new opportunity for writers – AND for readers and viewers. Are you ready?