Get Involved
How To Pawdition for Your Dog!
We are looking for FOUR dogs to take part in our filming to play small parts as we film Jacob at the Rescue Home – and you can AUDITION ON INSTAGRAM. Your dog can be any breed and any age, but should be socialised and calm! Here's some information to help you decide if your pooch could play the part – and information on how to apply!
WHAT KIND OF DOG DO WE NEED
01. The Characters
We're looking for 4 doggies who are:
1. Any breed, but preferably a Rescue Dog
2. Male or Female and Any Age
3. Calm, healthy, active and sociable
4. Able to follow basic commands
WHAT YOU NEED TO APPLY
02. A Picture and A Video
To apply, you will need to do the following:
1. Take a colour picture of your doggie, please make sure we can see his/her body size and face
2. Take a short video (less then 30 seconds) of your dog performing ONE of the following commands:
a. High Five Paw
b. Lie Down
c. Fetch
d. Rollover
Watch our videos below showing the commands as a guide
HOW TO APPLY
03. Post on Instagram
Make a post on your instagram account with the picture and the video and this information:
Your Dog's Name
Your Name
The town you live in
A very brief History (e.g where you got the dog from, why he/she was in a shelter or foster home, how old your dog is)
Make sure to add the following hashtags
#booksoffice
#happyrescuedog
#InsideADogsMind
and tag @booksofficeofficial so we can see your post.
WOOF! WOOF!
04. Spread the Word
Share the news with your family and friends. The Top 20 Doggies porpular wit the public and our Judges will go forward to our semi-final round.
Submissions open 30th March and close on  16th April and but voting carries on and closes 30th April.
Our next round will be in front of a panel of 4 judges and we'll be talking to you online and holding a casting  interview with you and your dog if you make it through!
Video Guide 1: The Paw High Five Command
Video Guide 2: The Lie Down Command
Video Guide 3: The Fetch Command
Video Guide 4: The Rollover Command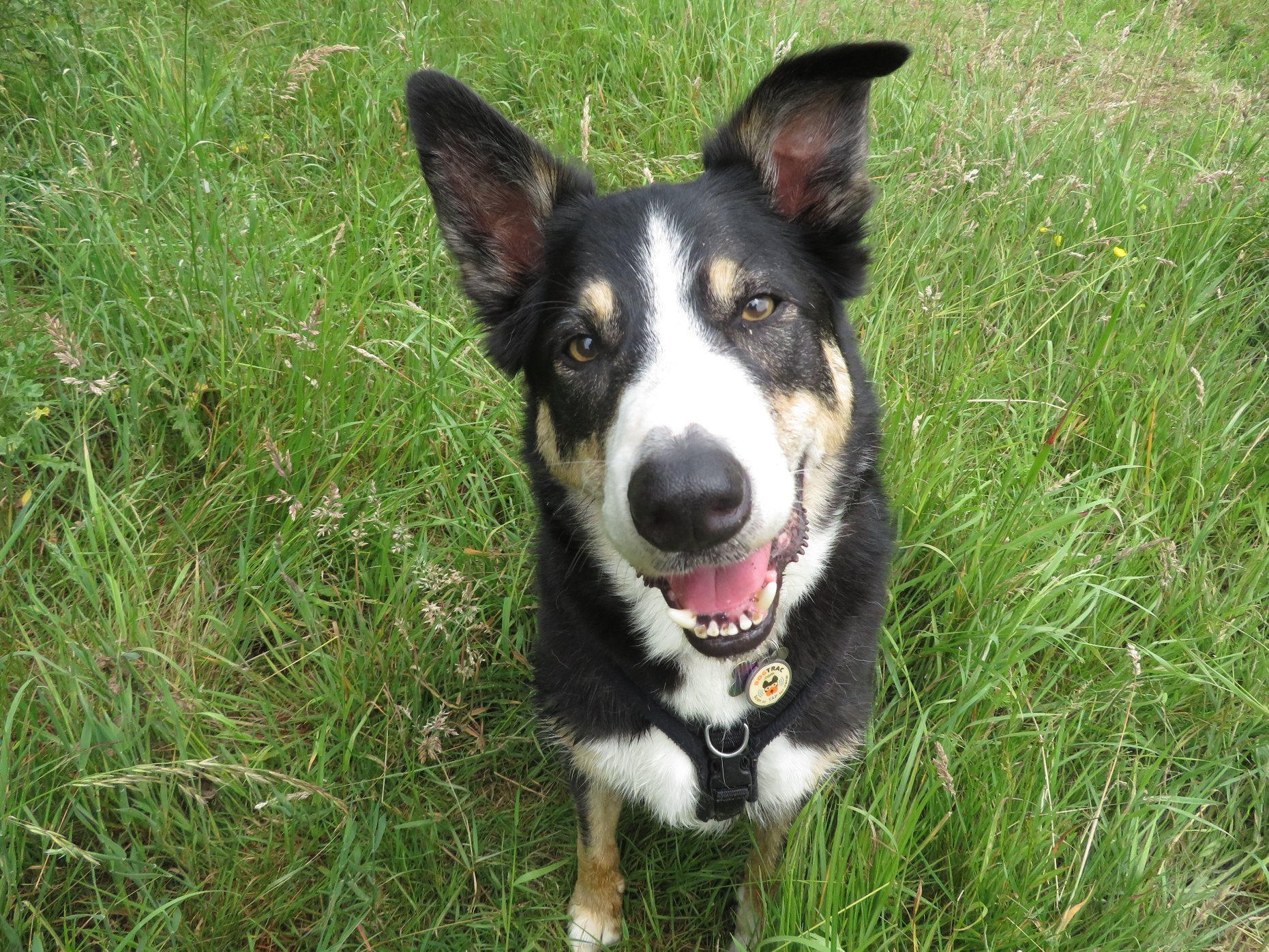 1. This competition is only open to residents of mainland UK.
2. Only 1 entry is permitted per household.
3. A picture and video should be uploaded  to Instagram following the instructions below. These should be taken inside the dog's home residence. Please do not disregard any of the Government Guidelines with respect to social distancing and isolation in making your submission
4. The  guidelines for submission must be strictly adhered to and any submission that does not follow these guidelines and these rules will be disqualified.
5. Your dog can be any breed (or mixed breed) and any age but must be healthy, sociable, active and able to perform basic commands. Dogs who need a muzzle in social environments cannot be considered.
6. Filming locations involve many people, loud sounds and bright lights, so if there is any doubt that you dog may be uncomfortable in this environment you should not put them forward for the roles.
7. The dog's owner, who must be an adult, will be required to accompany the dog to the film set and stay with the animal at all times.
8. The filming date is yet to be confirmed but is likely to be in the Autumn of 2020. The shoot is likely to be complete in one day, but this may change due to unforeseen circumstances.
9. The winning dogs will each receive aa £150 shopping voucher for dog supplies and travel expenses to and from the event will be paid. Food and drinks will be provided on set.
10. A qualified specialist will be on set at all times to ensure the safety and well-being of the animals.
11. BooksOffice reserves the right to refuse or disqualify entries for any  reason.
12. In the first round, the Top 20 will be judged by a combination of their popularity online and the opinions of our judges. In the semi-final, our 4 Judges will select the Top 10. In the Final, our invited public audience will vote for the winner online. Where we have judges, the decision of those judges will be final and no correspondence will be entered into.
13. The are no alternatives, no cash alternative and no exchanges for this prize and the nominal value is set at £0.001.
14. BooksOffice will make its best endeavours to meet the deadlines below, but circumstances beyond our control may alter these dates. Any notices of changes will be available on this website and posted on social media.
The Key Dates
Mar 30 - Casting Launch
We're Off! We do a bark out about our Pawditions to get all those doggie stars to join our casting and get folks liking your posts!
Apr 30 - Voting Closes
The Final Wag! It's close of play and time to tally up the votes!
May 7 - Semi Final
Livwe Online! Our panel of four judges will put you through you paces live online!
Apr 16 - SUBMISSIONS CLOSE
The Last Woof! Submissions close and there's now tew weeks left to get all your mates to like and share your Instagram posts
May 2 - Top 20 Announced
Our Pawtastic To 20! We'll let you know which top dawgs have reached our semi final
May 14 - The FINAL VOTE
Live Online Our public audience will vote online live for our TOP 4!