VOTE FOR YOUR FAVOURITE AUTHORS!
HELP US FIND THE NEXT KILLER TV SERIES

Free to join and GET 5 FREE VOTES!
STEP BY STEP INTRUCTIONS AND VIDEOS BELOW
YOUR CHANCE TO HELP FIND A GREAT CRIME SERIES…
Vera, Morse, Karen Pirie, Jane Tennison… all the way back to Sherlock Holmes and beyond, the greatest detectives and stories have been killer TV adaptations. It's a hugely successful category – and we know as readers and  viewers you are hungry for more.
So we want to know which of your favourite crime authors you think should be on screen.
Who is the killer author we're looking for? 
YOUR VOTES ARE NEEDED TO HELP US DECIDE…
JOIN BOOKSOFFICE FREE
CLICK ON THE REGISTER BUTTON ABOVE AND SELECT READER AS USER TYPE.
YOUR PROFILE IS NOT PUBLIC, BUT WE WOULD LOVE YOU TO COMPLETE IT AND JOIN US ON FUTURE PROJECTS!
INVITE FRIENDS TO GET MORE FREE VOTES
THERE'S A SIMPLE FORM ON YOUR PROFILE PAGE FOR YOU TO INVITE FRIENDS. YOU RECEIVE 5 ADDITIONAL TICKETS FOR EVERY 2 FRIENDS THAT SIGN UP.
1. ENTER THEIR EMAIL ADDRESSES
2. PRESS SEND
3. THE FORM WILL UPDATE WITH THE NUMBER OF EMAILS YOU HAVE SENT AND THE NUMBER ACCEPTED
USE YOUR 5 FREE TICKETS TO VOTE
1. CLICK ON THE 'VOTING' TAB IN THE TOP MENU BAR
2. SELECT THE INFO OR VOTING BUTTON ON THE CRIME DRAMA BOX
3. SCROLL DOWN THROUGH THE LIST OF BOOKS ON THE VOTING PAGE
4. CLICK ON THE BOOK ICONS TO SEE THE AUTHOR'S PITCH INFORMATION
5. WHEN YOU ARE READY, CLICK ON THE TICKET ICON AND ENTER THE NUMBER OF TICKETS YOU WANT TO GIVE TO AN AUTHOR (this will only be live after the voting start date). YOU CAN GIVE AS MANY VOTES AS YOU LIKE TO ANY AUTHOR
SHOW AUTHORS SOME LOVE - LIKE AUTHORS AND BOOKS
CLICK ON THE HEART ICON TO LIKE A BOOK
VISIT THE AUTHOR'S PROFILE PAGE TO LIKE AN AUTHOR
SHARE ON YOUR SOCIAL MEDIA
PLEASE SHARE OUR PAGE TO YOUR SOCIAL MEDIA TO LETB THEM KNOW YOU VOTED!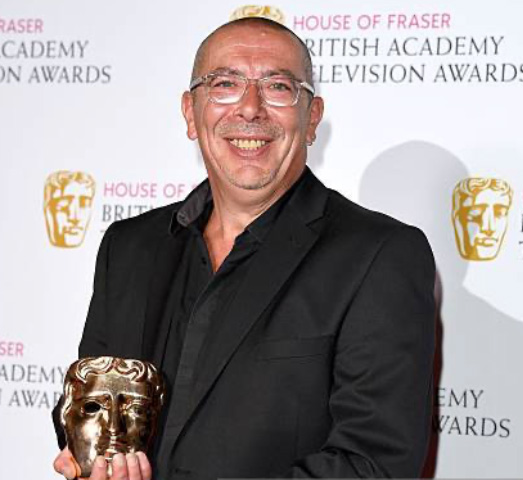 MEET BAFTA WINNING PRODUCER STUART BLACKBURN…
We've teamed up with BAFTA winning TV Producer Stuart Blackburn, who has made over 1,000 hours of TV drama and soap for the major channels in the UK. Currently working with the late Kay Mellor's production company Rollem on a series for the BBC, Stuart has overseen some or the most compelling stories on TV – including a murder of two!
Stuart will be our advisor and Chief Judge on the second part of this project – a showcase like no other.
SO YOU VOTES REALLY MATTER – YOU DECIDE THE TOP 10 AUTHORS WHO WILL PITCH TO STUART AND HIS TEAM OF JUDGES
CALENDER
Schedule for Crime Project *
Submissions Open  12/03/2023

Public Vote Open    15/05/2023

Public Vote Close    15/06/2023

 Show Filming           21/09/2023

* Dates subject to change