No. 1 on NETFLIX
MICHAEL CONNELLY'S BOOK THE LINCOLN LAWYER HITS THE TOP OF THE NETFLIX CHARTS
ANOTHER TOP HIT FROM A BESTSELLER
End of May 2022 figures show another top performer from a book adaptation as The Lincoln Lawyer takes No.1 in Netflix's current Top 10 in the States. The series is getting rave reviews with viewers already calling for a season 2.
Proving that persistence and longevity are a must, The Lincoln Lawyer first book was released by Connelly way back in 2005 and was first adapted as a movie in 2011. Over a decade later and its series adaptation will give new life to Connelly's books.
Aother adaptation appears in the form of the new Boss Baby series, a children's cartoon style presentation.
Mystery, thriller, comedy and rom com dominate with a splash of reality and celebrity interviews.
The Micky Haller series from Michael Connelly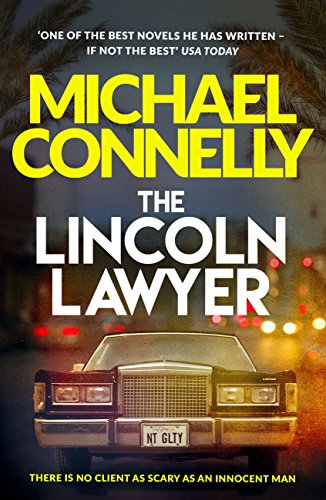 A lawyer who works out of his car gets his biggest case in years – and learns that swimming with the big sharks is a dangerous sport…
NO.1 THE LINCOLN LAWYER
DRAMA | SERIES | ADAPTATION
When his former law partner is killed, Mickey Haller (Manuel Garcia Rulfo) is left to take over the firm, including a high-profile murder trial. With the biggest case he's ever had to tackle out of the back seat of his Lincoln Town Car, Mickey discovers there may be more at stake than he thought
No.2 WRONG SIDE OF THE TRACKS
DRAMA | SERIES | SCREENPLAY
When his teenage granddaughter (Nona Sobo) falls victim to the drug dealers overtaking his neighborhood, a fed-up war veteran (José Coronado) takes matters into his own hands.
NO.3 JACKASS 4.5
REALITY | FILM |UNSCRIPTED
Through outrageous, never-before-seen footage, witness the making of the Jackass crew's last go at wild stunts.
No.4 OZARK
DRAME | SERIES | SCREENPLAY
The final series of this long running hugely successful drama and Marty (Jason Bateman) and Wendy (Laura Linney) Byrde make a final bid for freedom from their murky past. 
No.5 SENIOR YEAR
COMEDY | MOVIE | SCREENPLAY
A cheerleader (Rebel Wilson) is injured when a stunt goes wrong and is landed in a 20-year coma. Now she's 37, newly awake and ready to live out her high school dream: becoming prom queen.
NO.6 THE BOSS BABY: BACK IN THE CRIB
COMEDY | TV SHOW | ADAPTATION
Framed for a corporate crime, an adult Ted Templeton JC Karliak) turns back into the Boss Baby to live undercover with his brother, Tim, posing as one of his kids.
No.7 A PERFECT PAIRING
ROMCOM | MOVIE | SCREENPLAY
To win over a major client, a go-getter LA wine exec (Victoria Justice) signs on to work at an Australian sheep farm, where she sparks with a rugged and mysterious local (Adam Demos).
No.8 WHO KILLED SARA?
THRILLER | SERIES | SCREENPLAY
Hell-bent on exacting revenge and proving he was framed for his sister's murder, Álex sets out to unearth much more than the crime's real culprit.
No.9 MY NEXT GUEST NEEDS NO INTRODUCTION
REALITY | TV SERIES | UNSCRIPTED
Supreme American chat show hostDavid Letterman's in depth interviews
NO.10 LOVE ON THE SPECTRUM
REAL LIFE | TV SERIES | UNSCRIPTED
Finding love can be hard for anyone. For young adults on the autism spectrum, exploring the unpredictable world of dating holds its own unique challenges.