How to Create a Movie Deck for your Book
This video will show you how to access your dashboard and create a movie deck for your book.
Alternatively follow the steps shown in images and text below.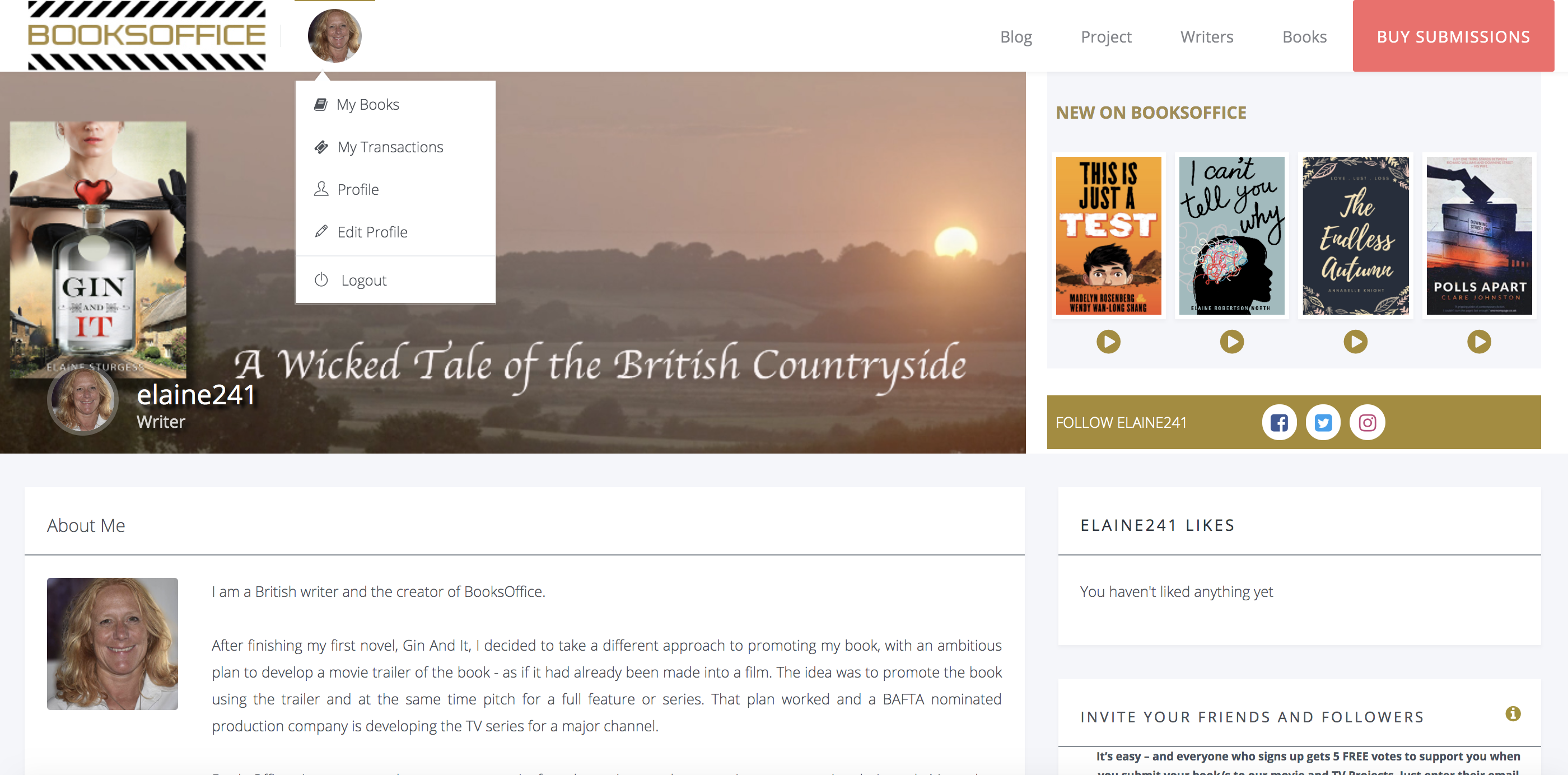 Open your dashboard to create a Movie Deck
Click on your profile icon in the top menu bar to open the drop-down menu.
Click on the My Books tab to open your dashboard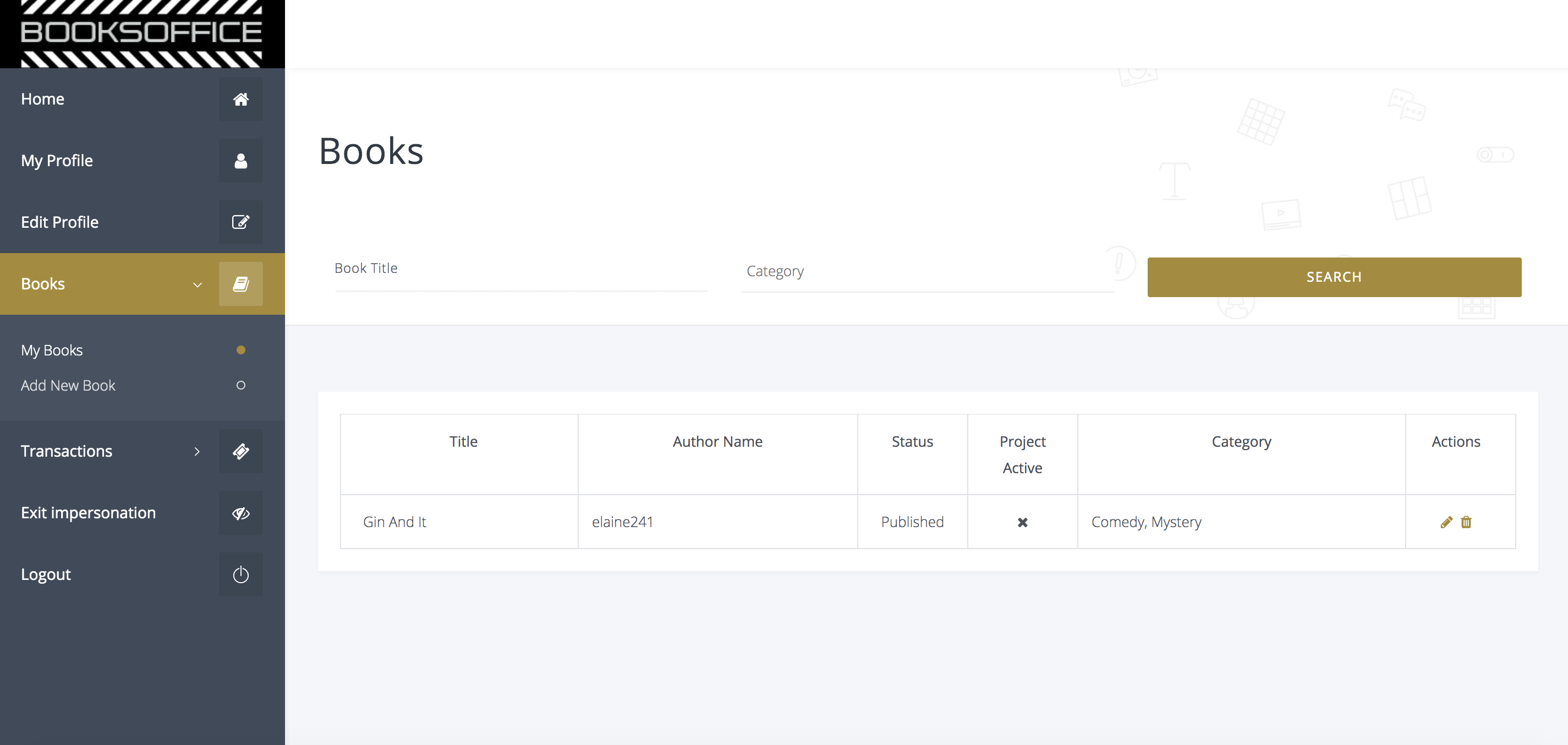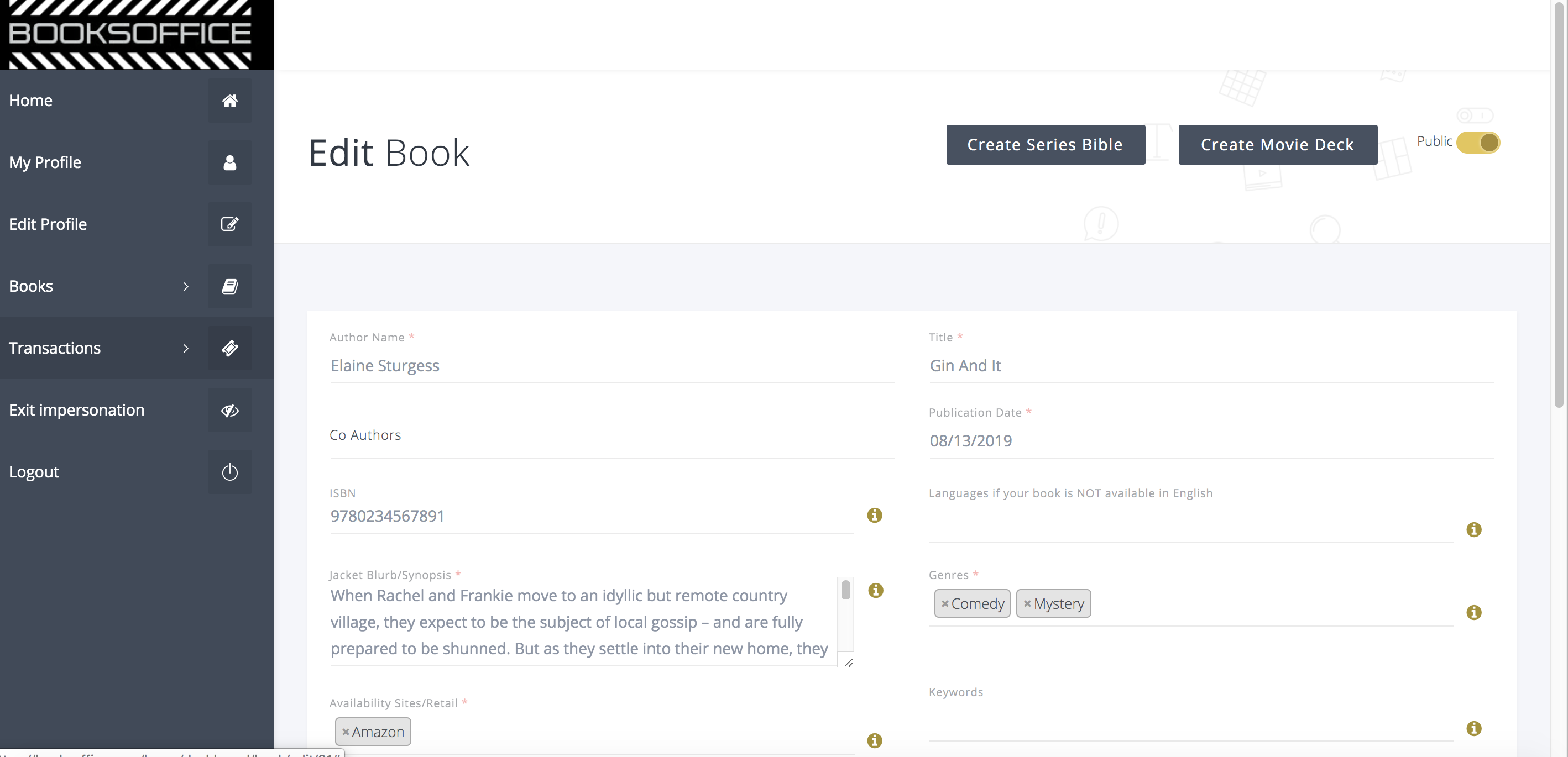 Open the Page for the Book you want to Create a Movie Deck for
In the Books section on the right hand side, you will see an overview list of your current books. Got the Actions Column and click on the 'Edit' icon.
This will open the 'Edit Book'. At the top right you will see the grey 'Create movie deck Button. Click to open it.
 Now you can complete the fields required in the form
* Your must complete all required fields, which are marked with a gold asterisk
Information points are marked with a gold i in a circle. Click on these to view guideline information about completing the form
The information here is more detailed that for your book information. Please take care to read the information points carefully – and you may want to research some of the elements of the form.
This is your movie pitch and our readers and the Team at BooksOffice will be paying close attention as this will be the basis on which your story is evaluated for voting and selection.
You must complete all required fields to save the form, but you can come back and edit and refine it as kuch as you want toBEFORE you submit to a Project. But please be aware that once you have submitted to a project, this information cannot be edited whilst the project is live.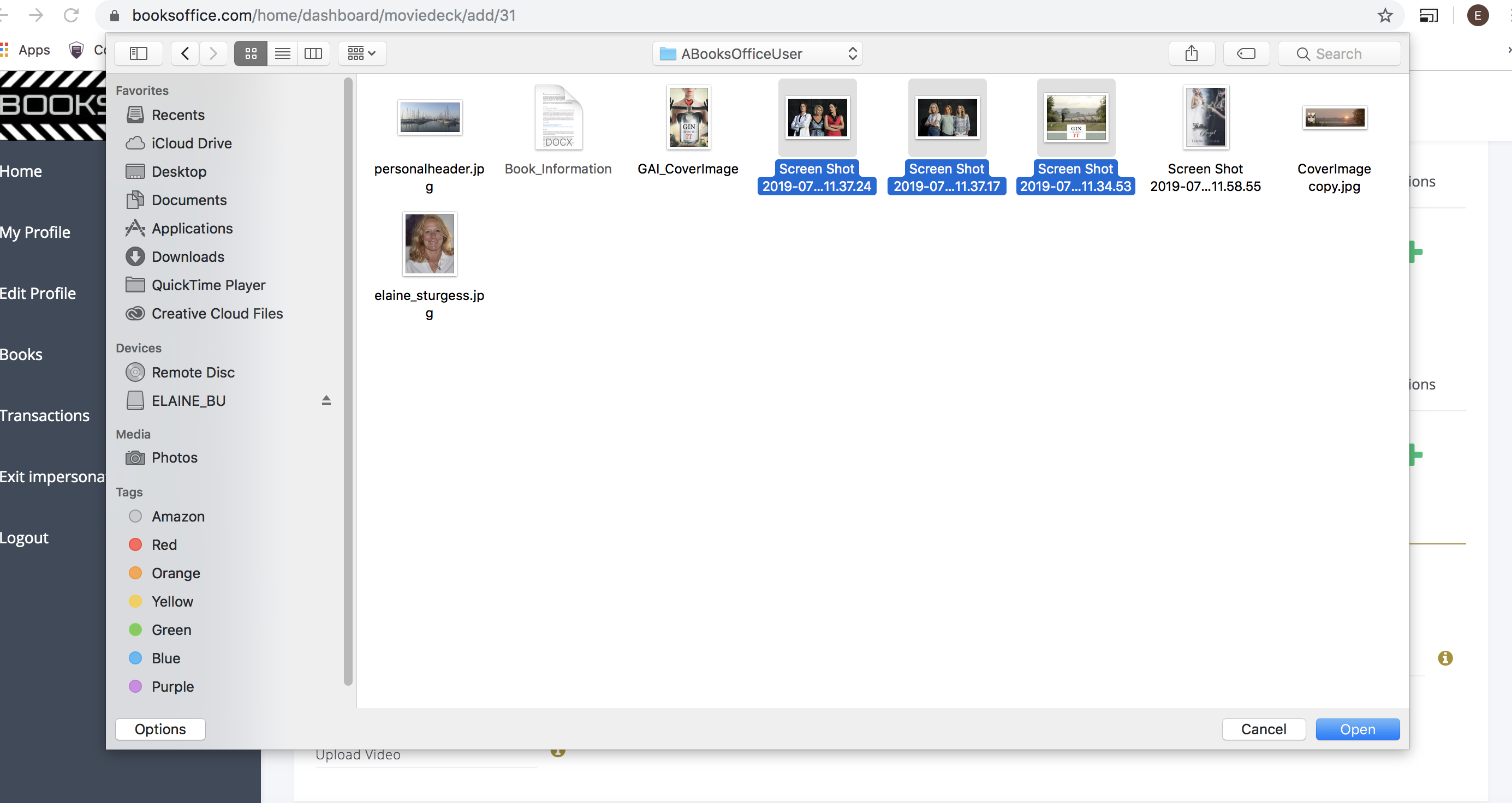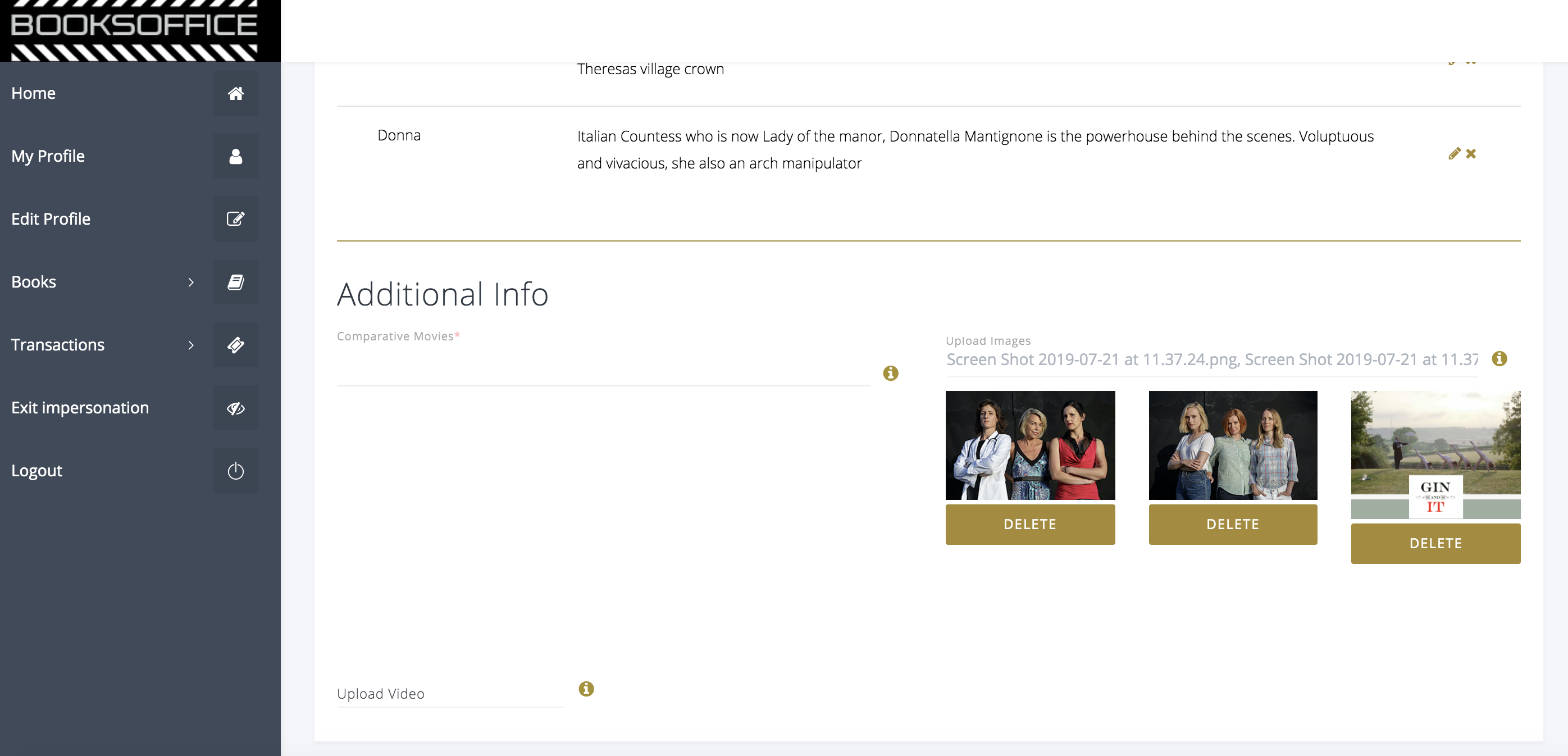 Adding pictures and Video
 In the additional information section you can add up to  three pictures that act as a kind of visual gallery . for your story. These can be photographic, diagrams, colour schemes, characters; anything that you think gives a storyboard that helps the reader to visualise your movie.
You can also add a pitch video. This can be a personal presentation from you or another form of visual representation.
Please be sure that you do not infringe any Intellectual Property Rights with this material.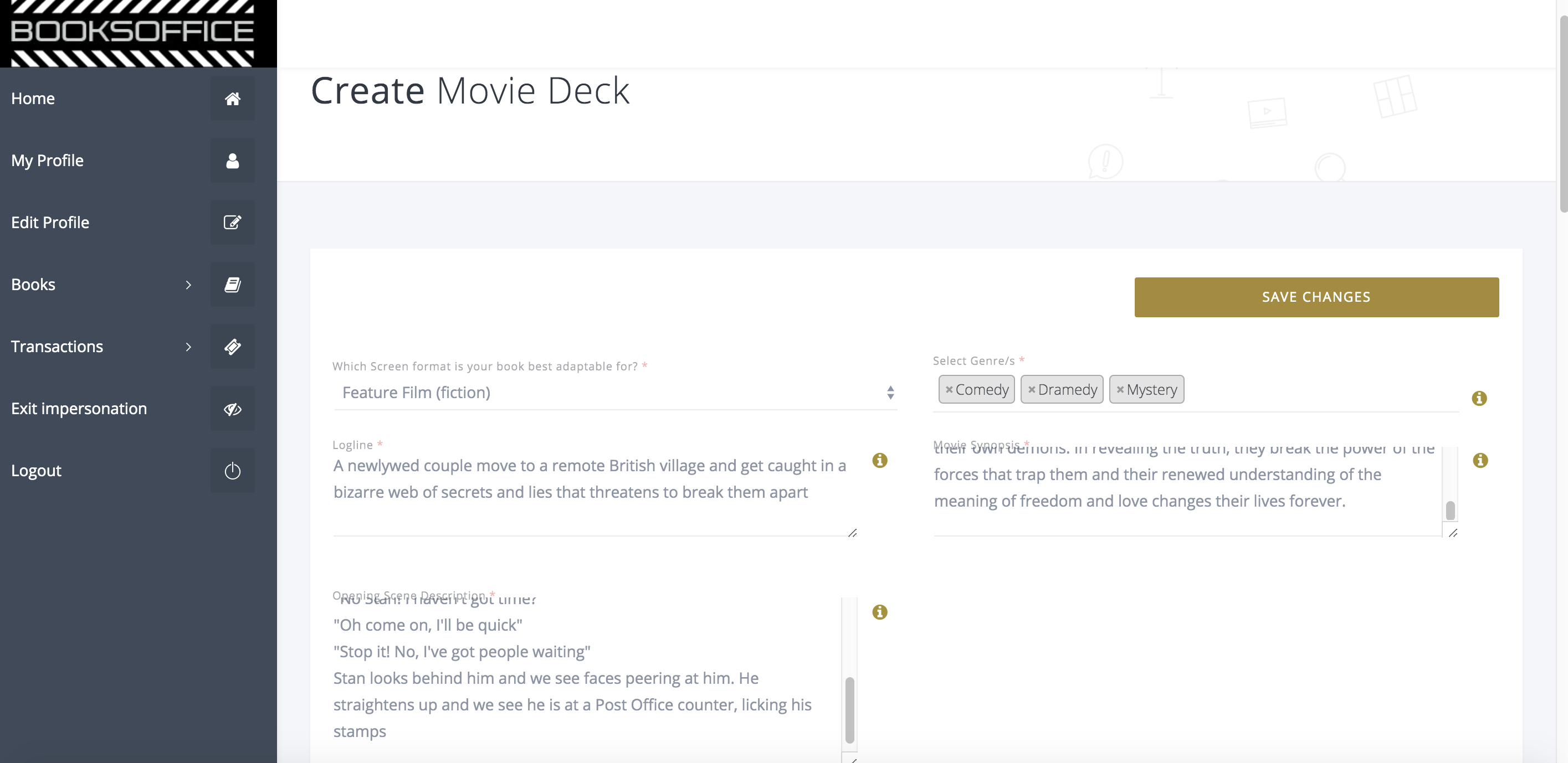 Saving Your Movie Deck
When you are happy with he information, click to save the changes.
Your Movie Deck Information is only visible to you until you submit to a Project. You can come back and edit and refine the details, only you will be aware of this process.
When you submit your book to a project, this information becomes uneditable and is now visible to our users so that  they can vote for their favourite stories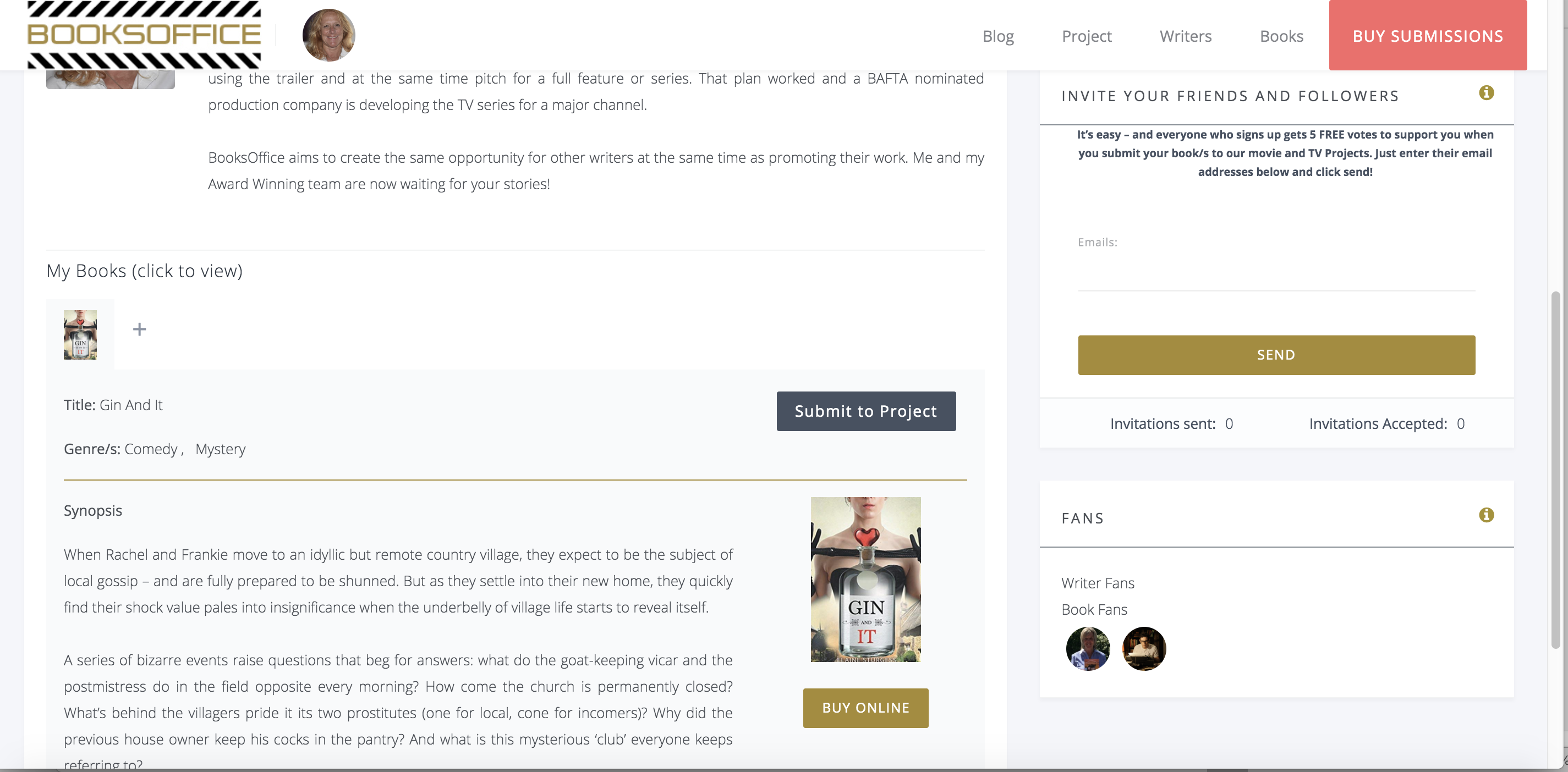 Submitting to a Project
When a Project is launched that you want to submit your book to, it is now ready to go – but please make sure you check all the information thoroughly before submitting – once that process is complete, you cannot withdraw . the book and you cannot edit the Movie deck.
See our video  on Project Submission for more information and read our terms and Conditions