LOVED THE READING? GET THE BOOK…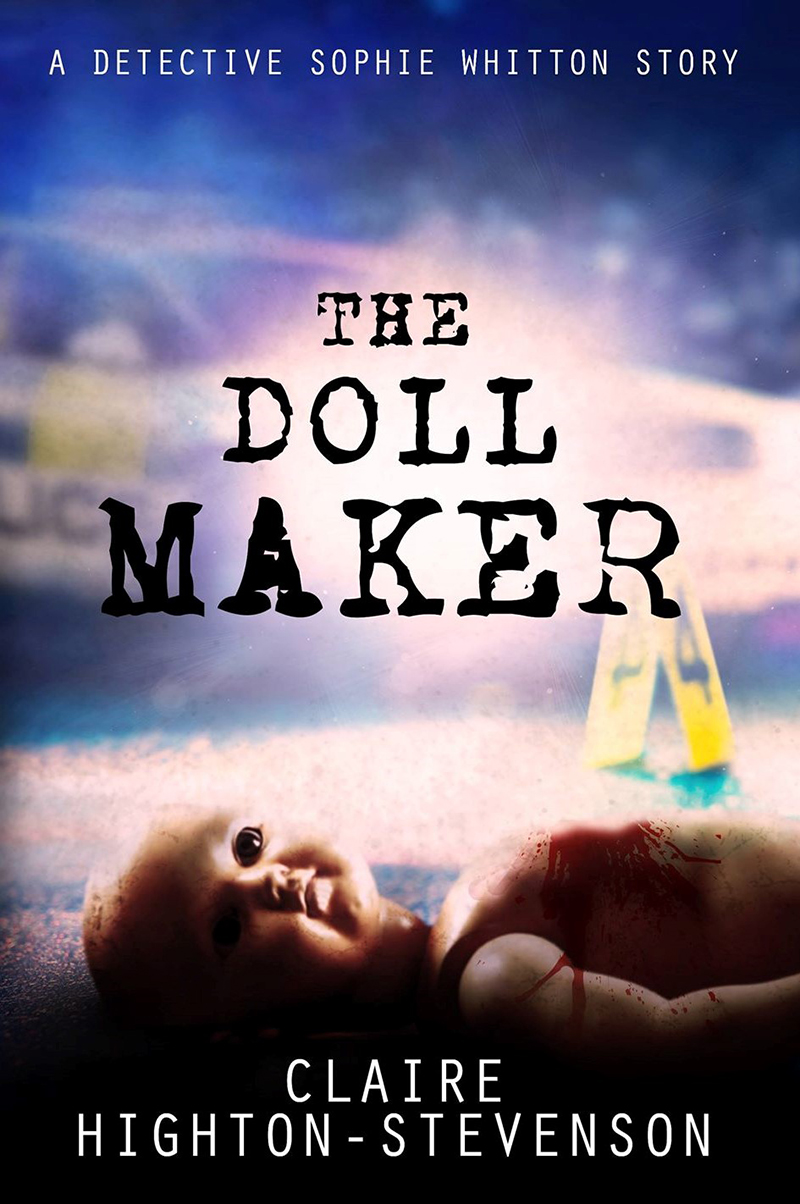 THE  DOLL MAKER
Death is child's play… When Detective Sophie Whitton is called to a second murder with the same bizarre MO, she knows she has a serial killer on her hands. One the press have already named The Doll Maker. As she delves into the investigation with her usual all-in effort, her 24/7 commitment to work takes its final toll on an already fracturing relationship.
When she meets someone new, she's surprised by the emotional attachment she experiences and her desire conflicts with her need to focus on tracking down the killer. Can she separate her work and personal life? Or are the two inevitably entwined…
MORE BOOKS FROM CLAIRE HIGHTON-STEVENSON
GRAVE DECISIONS
DI Sophie Whitton had hoped for a simple case to ease herself back following The Doll Maker. She should have known it would not be so easy. When Anita Simmons' body is found on top of a grave, Whitton and Saint are perplexed. Delving deeper, they uncover more grave murders across the country. Whitton realises this is no ordinary killer; it's a vigilante. For Whitton, PTSD has taken its toll and she's seeing Dr Westbrook to work through it, but will it be enough to keep her relationship intact?
THE PROMISE
Ali and Susan Jenkins have it all. Their life together is mapped out on a one-way path to happiness, that is until Susan is diagnosed with terminal cancer. Ali refuses to accept it – her world is shattered. Susan's last act of love is to make her wife promise that one day she will open her heart again and let somebody else love her.
But will Ali keep her promise?
IN DYER NEED
Ren Dyer is at the pinnacle of her career. Newly appointed as head of the protection team for Home Secretary Andrea Fielding – who is a woman who is looking for love and finding it in all the wrong places. When the worst happens and the world changes dramatically around them, will Andrea finally see what's been right in front of her all along? As protocols shift and rules go out the window, will Ren see there is more to life than work, and will Andrea finally find the love she is searching for?
IN DYER CIRCUMSTANCES
Agent Ren Dyer wakes up in a hospital room with her lover Andrea Fielding by her bedside, but not all is as it seems when Andrea appears distant, and not at all like the lover she has come to depend upon. With no recollection of what has happened, Ren must rely on those around her to explain. Walking out of the hospital, she comes face to face with a new reality, a familiar one that leaves her lost and confused. And now she must regain the love of Andrea Fielding all over again.
OUT
We're all on our own path in life. Cam Thomas is no different. The twists and turns in the road have left her hurt and heartbroken in London, betrayed by those she loved most. But fate has many ways of turning things on their head. She arrives in LA a new person and sets about making a new life for herself, one that won't break her heart again. Until that fateful night when every rule she lived by changes in a heartbeat.
Now she must figure out a way to navigate her new path, with hope and maybe, just maybe, love by her side.