5 Ways to Canvas
for Votes for Your Book
Below are 5 ways to help you generate support for your book – click the links or scroll down. There are guidelines and information as well as downloadable images and media, plus useful links
1. Social Media
Spreading the word on local media is a great way to encourage new supportes to get behind yuour campaign. Here are a few tips and tricks and image shares for you for the major platforms where you have a presence, but there are many other platforms to consider including Reddit, Mastodon, Pinterest, Youtube – anywhere you have a presence and where the focus is on getting people to share! 
Hashtags for Instagram – authors
 #authors #authorsofinstagram #author #writers #writersofinstagram #books #writer #bookstagram #writing #writingcommunity #writerscommunity #authorlife #writerslife #reading #book #writersofig #amwriting #poetry #booklover #authorsofig #love #authorssupportingauthors #authorslife #bookworm #write #indieauthor #quotes #fiction #poets #readers
Hashtags for Instagram – readers
 #readers #bookstagram #books #readersofinstagram #reading #booklover #book #read #bookworm #booklovers #bookish #bookstagrammer #reader #booknerd #booksofinstagram #bookaddict #writers #author #love #writer #writersofinstagram #readersofig #bibliophile #booksbooksbooks #authorsofinstagram #authors #bookshelf #bookaholic #readingtime #goodreads
Hashtags for Instagram – crime
 #crime #truecrime #thriller #murder #drama #mystery #police #film #movie #criminal #news #truecrimecommunity #action #movies #horror #cinema #serialkiller #justice #bookstagram #o #s #love #podcast #truecrimeaddict #serialkillers #truecrimepodcast #law #comedy #books
Twitter Tweets, Pictures, Videos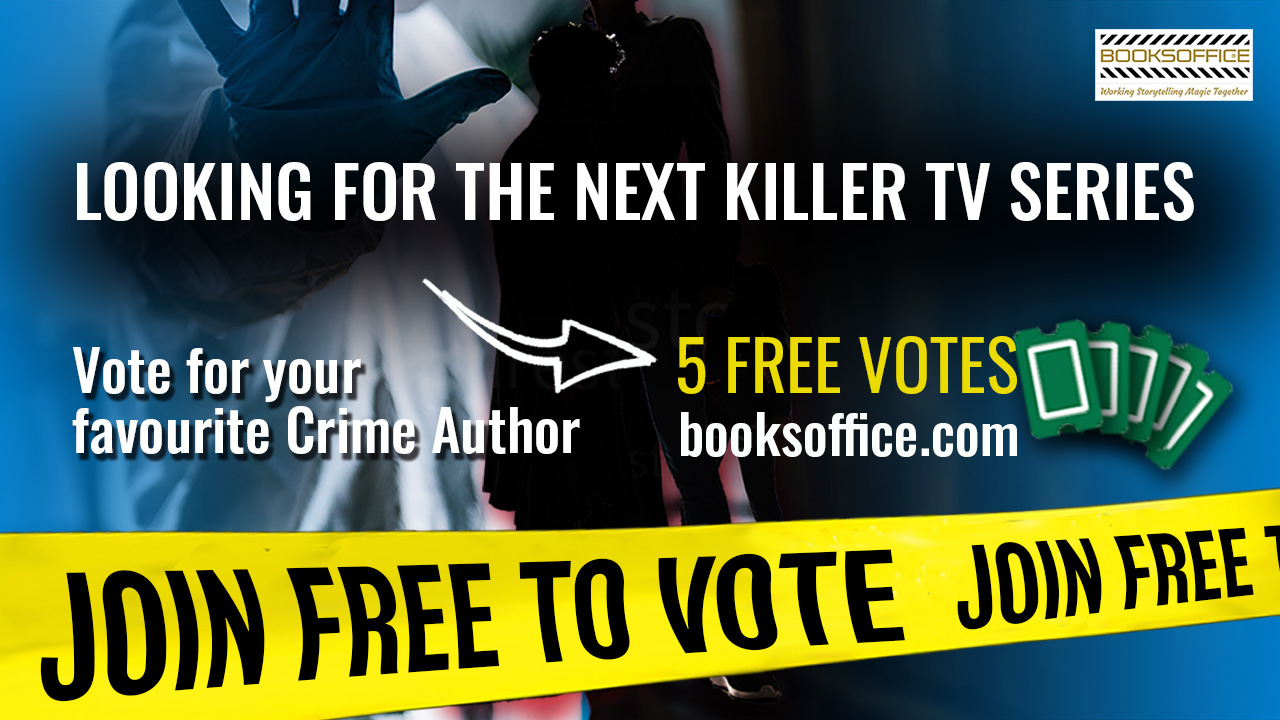 TOP TIP – remember Twitter is a rolling newsfeed – your tweet is there and gone very quickly, so multiple tweeting is a good thing. Repeat, Repeat, Repeat. Also, as with all algorithm driven social media, consistency, persistency and engagement are all rewarded – the more visible and interactive your are, the more you will show up and grow your profile.
Most people do not visit your profile stream – and if they do, they usually only look at your profile information and your pinned tweet – so these two elements are the most important to make an impact with.
Many of the hashtags that are used in Instagram can be used on Twitter – but there are also very specific hashtags and tweets that can get you support from the strong Writing Community on Twitter, who will carry your message on specific sharing tweets.
#WritingCommunity
#Writerslift
#Follo4FolloBack
#ShamelessSelfPromo[AddDayOfTheWeek] for example, #ShamelessSelfPromoMonday
Pin 4 Pin
#Writerslift – click to tweet the text below and alter as you wish then add your image to the tweet – either the general one on the left you can download, the one we have sent to you featuring your own book, or another image that carries a message to ask people to vote for you. You'll find that other authors will add their links to the tweet as replies – be sure to like and retweet everyone who shared your tweet as a reward. You will find that this can create a great deal of reach and add to your followers
#ShamelessSelfPromo – as with the writerslift, click to tweet the text below and amend to personalise as well as adding the day of the week to the tag. You can use your own image or the general one on the left you can download. Again, you'll find that other authors will add their links to the tweet as replies – be sure to like and retweet everyone who shared your tweet as a reward. 
Pin 📌  4 Pin 📌 – a great way to spread your messages – put out a tweet requestion a pin 4 pin – makes sure you pinned your 'Vote for Me' or other promotional tweet at the top of your page  (click the three dots to the top right of the tweet to find the pin tweet instruction), then invite others to share your pin in return for you doing the same – ask them to drop a comment to let you know they've done it.
 Facebook is generally more about personal engagement, but you could post some of  the hashtags for sharing. As you'll know there are many groups dedicated to authors and readers but many have strict rules about posting outward links. Where you can, then adding a post that promotes your book at the same time may be allowable. here is a list of group names that we believe still do – and there are more, BUT PLEASE CHECK THE RULES. WE ADVISE ALWAYS ASKING ADMIN PERMISSION ESPECIALLY IF YOU HAVE ANY DOUBTS.
Thirsty Author Book Promotions
Free Author Book Promotion
Free Kindle Book Promotion
Promote Your Book Free Group
Promote Your Books Here
 TikTok to a latge extent the new kid on the block and a bit of a love it or hate it environment. Having spent some time on a course run by book marketing experts, if you chose to use this medium, here are our tips:
Be personal – appear in short engaging videos with a personal message and feature your book/characters etc
Book Trailers are not as effective on TikTok, spontaneous fun is more the way
Vews are more important than followers – you can have a small number of followers and still go viral
Consistency and engagement are rewarded by the algorithm. Post the same time every day and ask for like and comments – and like and comment on others posts
#BookTok is the biggest hashtag but there are others. Watch trends and use trending topics in your posts
Try to have a store of videos – make 6 or so in a batch so they are ready to post on a daily basis
Don't overthink it! Creativity, engagement and fun.
Ideas include mini readings, dressing up as your characters, talking about who could play roles, comparisons, wanting to know what people think… and of course, appealing for them to vote.
Hashtags for TikTok – Crime
#crime #truecrime #murder #drama #thriller #truecrimecommunity #mystery
Hashtags for TikToks – Books
#booktok #books #book #reading #booklover #bookworm #bookish
2. Share our giveaway
We have a Giveaway promotion to win a Kindle or £100 in Amazon Vouchers when they vote. Images and Information below.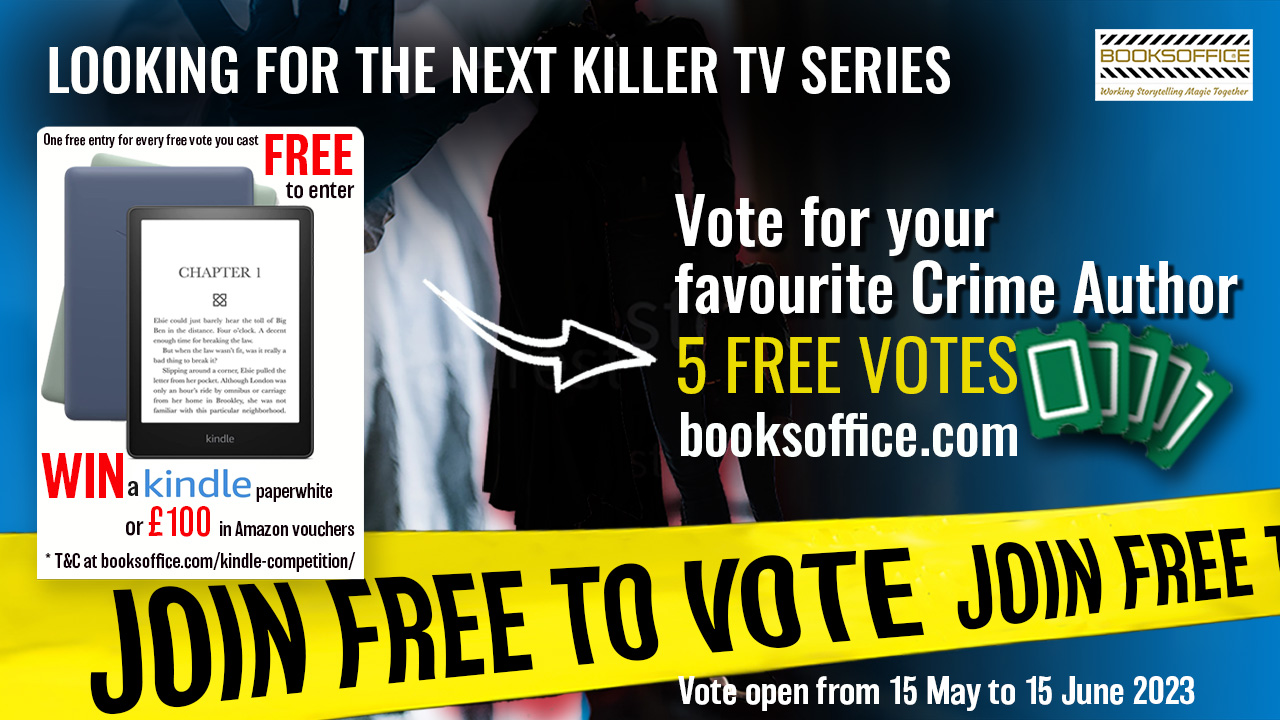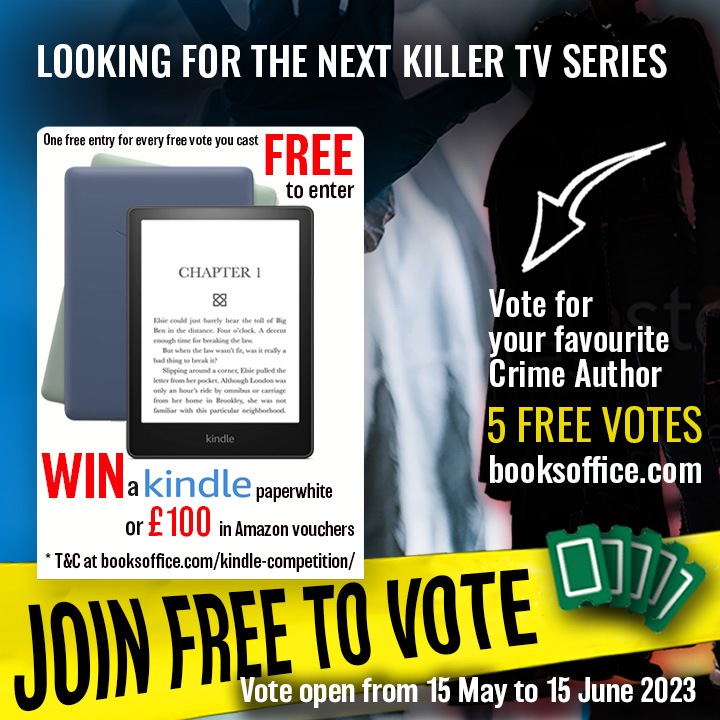 Our giveaway of a Kindle or £100 in Amazon vouchers is free to enter and based on one entry per vote cast – the more poeple vote, the more likely they are to win.
The terms and conditions are available on the link below and referenced in the promotional images
3. CONTACT LOCAL MEDIA
Local press, radio and TV are always looking for stories about local people. Our experience so far is that a personal approach is the best way for you to get the attention of local media. Below are some guidelines for you – and also a great link that has a searchable link of local contacts in the UK.
Downloade Guide to Local Media Contact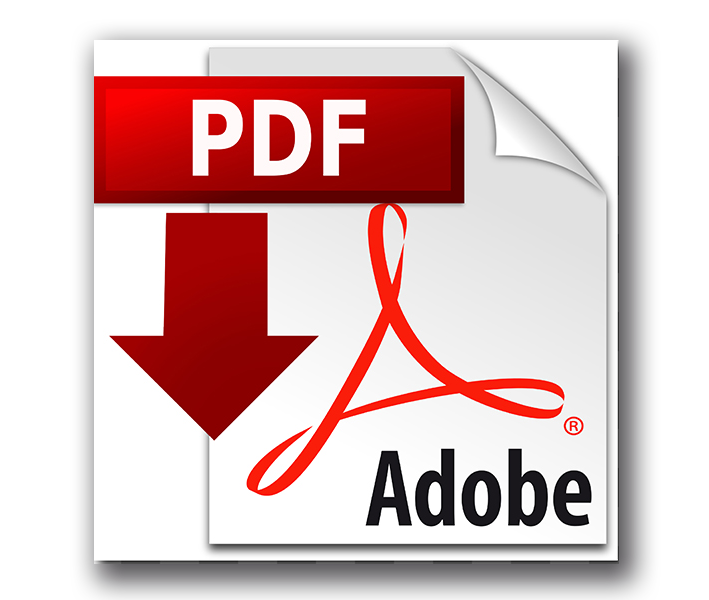 Local press, both printed and online, radio stations and podcasts are always interested in covering personal stories. Please download our advice on how to contact them which also has some background about Stuart Blackburn and BooksOffice. The best is essentially to let them know about your story and focus on you and your work – along with looking for local support. Below is an extremely useful and easy to access database of local media information:
4. MOBILISE YOUR READERS & GRouPS
Your readers, family and friends are your greatest champions when it comes to gathering support – BooksOffice makes it easy for them to invite others by email from their dashboards when they sign up to BooksOffice, but they can also help by posting and sharing in social media, at work and amongst their own friends. We have made the ticket voting system free so that it's easy for you to ask for support – and those new supporters will also hopefully become future readers!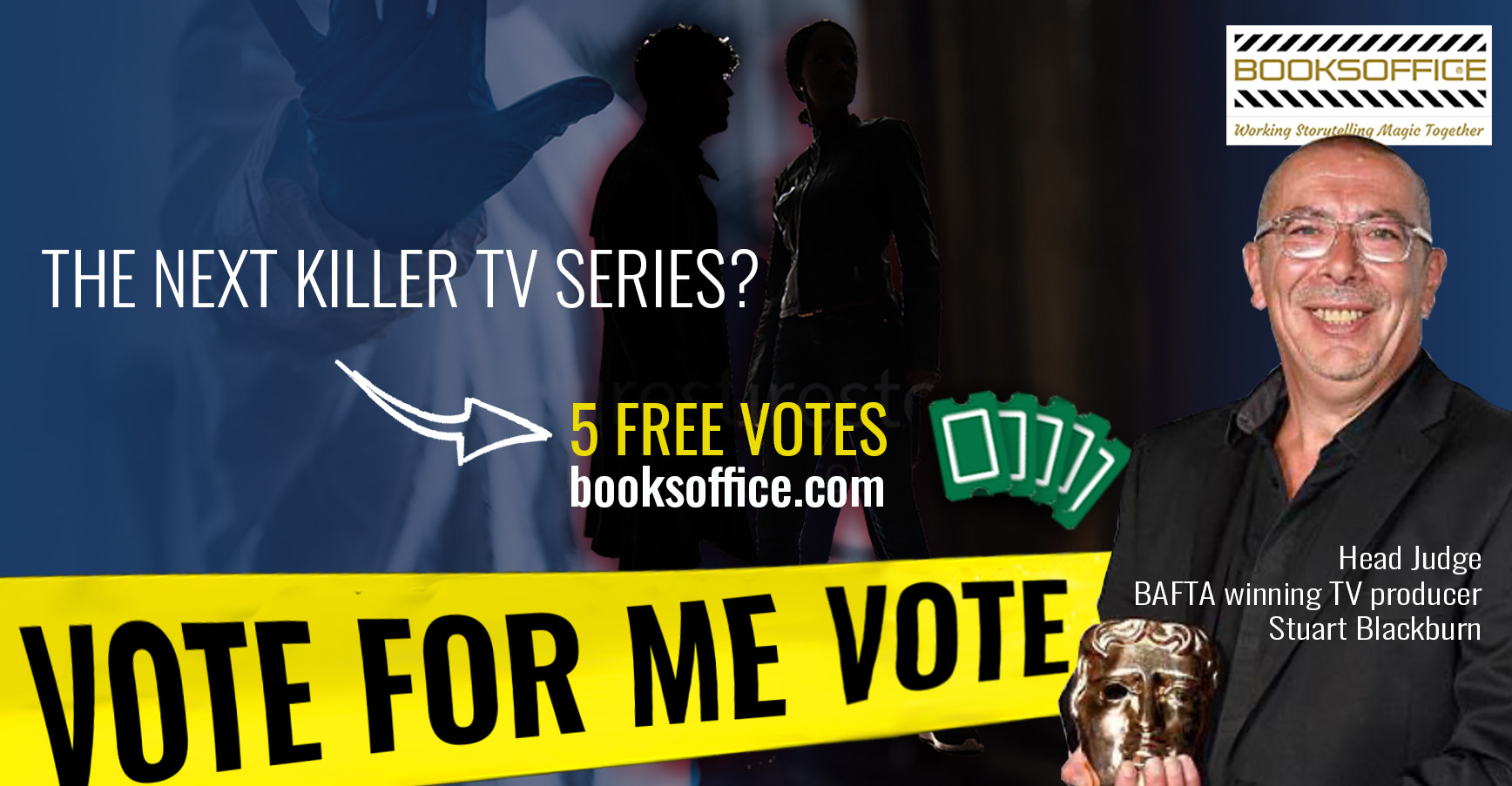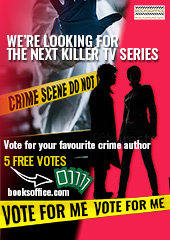 Personal recommendations are always the post powerful and asking your friends, family and loyal readers for help is a great way to promote you and your books as well as getting voting support.
Download our images and share them with your groups
Remind them that they can invite more supporters and gain more free votes using the easy to use from on their profile page on booksoffice. There are full instructions in a video on the link below:
5. Local Bookstores & businesses
If there are Indie Book Stores or local shops or busineses who are willing to support you, now is a great time to do Author Signings and ask for posters to be placed in windows! You can downloaded our pdf from above and if you wouldf like one created with your own book, please let us know.